Signs of Foundation Issues In Dallas, Fort Worth, TX
Learn What Indicates Foundation Problems So You Can Stop Them.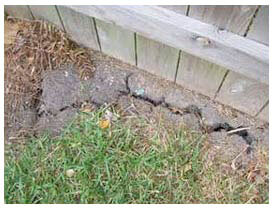 DFW area homes with slab or pier and beam foundations are frequently affected by soil, volatile temperatures, water and more. Cracks multiply over time and settling or heaving may occur. If you have concerns, request a free foundation evaluation.
What Are Signs Of Foundation Issues In Dallas, Fort Worth?
Exterior brick cracks  *  Slab cracks  *  Ceiling gaps  *  Floor fractures  *  Sloping floors * Doors that don't close properly  *  A leaning or cracking chimney  *  Gaps around windows and doors  *  Sagging floors  *  Mold and mildew in crawl spaces  *  Cabinets that don't hang properly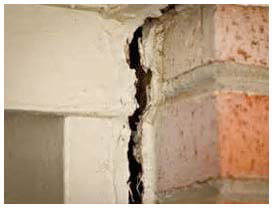 It's important address issues that could be affecting your concrete slab foundation or other structure. Have it repaired as soon as you notice damage. Here's why: (1) Foundation costs multiply as foundation problems increase. The is true in Dallas, Fort Worth and other areas. Signs of trouble on pier and beam foundations should also be identified, too. They could indicate that your house is sinking and that foundation piers or block and base supports are needed. Or, it could be that wooden beams in the crawl space need to be replaced. (2) Homeowner who don't take action generally see a loss in their property value. (3) Foundation damage leads to hazardous conditions such as uneven floors, large gaps and more. (4) It's difficult to sell a house that has damaged.
To save time and money, examine your house for signs of foundation repair issues. If your structure appears to compromised, contact HD Foundations.
End Foundation Trouble: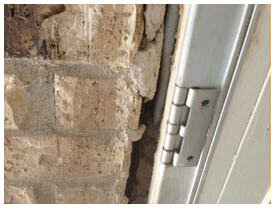 Call for a no cost evaluation. We'll tell you what to do about foundation problems on slabs and pier and beam homes. Remember: Signs of issues are generally apparent. If your house needs foundation service, schedule a free foundation repair estimate from HD Foundations online today. Or, just phone us. We're contractors that service the entire DFW metroplex.