Drainage Systems Dallas, Fort Worth, Arlington
Drainage Systems, French Drains, Surface Drains End Drainage Problems, Yard Water.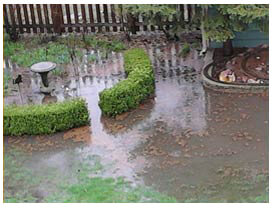 Need the installation of a drainage system in Dallas? French drains/surface drain installations done by DFW drainage contractors stop yard, water drainage issues. HD Foundations prevents slab and pier and beam foundation damage due to moisture issues. Find out more about drainage problems and drainage systems. If you have excess water, ask us to install a surface drain or French drain. Dallas drainage contractors/Fort Worth specialists like HD Foundations perform residential service all across the metroplex.
Foundation drainage systems protect crawl spaces from flooding and other drainage problems. While HD Foundations is well known for surface drain and French drain installations, Dallas – Fort Worth yard drainage systems of other types are sometimes the best solution. These include sump pumps and channel drains.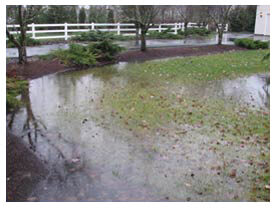 About French/Surface Drainage Systems In Dallas Fort Worth:
In the event that Dallas or Fort Worth surface drainage installations are needed, contractors use these systems to minimize surface water.
Yard drains prevent soil from becoming saturated and slowly eroding. If you have a pier and beam foundation, review crawl space drainage issues in Tarrant County, Dallas County and other North Texas cities.
French drains are generally installed by contractors to prevent ground water from seeping beneath foundations. They protect slab and pier and beam foundations from water damage.
Gutters are often connected to French drains in order to minimize the amount of water that collects beneath a house foundation.
Surface drains are utilized to stop standing water and yard flooding. They move large amounts of water quickly. Learn about choosing A Foundation Drainage System: French Vs. Surface Drain.
Dallas, Fort Worth contractors offer a variety of good solutions. Because water slowly migrates through the clay soils in this area, drainage problems are a valid concern.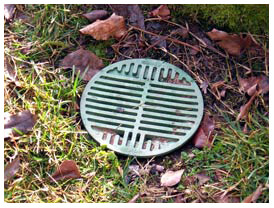 Which Foundation Drainage System For Yard Water Problems, Flooding?
Surface drainage systems, sump pumps, channel drains, capillary systems.
French drains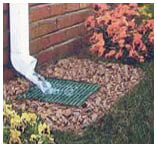 To find out which type of foundation drainage system you need, ask an informed contractor. Dallas, Fort Worth drainage correction service is important because water carries a lot of weight. One gallon alone weighs almost 8.5 lbs. Water exerts a tremendous amount of hydrostatic pressure on house foundations. This can lead to foundation cracks, upheaval and other issues.
How Drainage Contractors Install French Drains:
First the crew digs a trench that is approximately 2′ wide by 12″ deep (or deeper.) The trench may be 10′ long or more than 40′ long, depending on where the excess water is to be released.
A 4″ perforated PVC pipe (that is covered with a porous sock) is placed inside the trench and positioned at a downward angle.
Next it's topped off with 4-6″ of native soil, crushed stone or pea gravel.
Most residential contractors in Dallas install French drains in 1-2 days. Fort Worth contractors do the same.
In the DFW area, French drainage systems are generally placed near house foundations.
If you live in the Fort Worth or Dallas area, find out why homeowners install French drains around foundations. Slab and pier and beam foundations damage are major concerns. Whether it rains 1″ or 4″ in a day, water is a problem. That's why contractors commonly install French drains in North Texas. When you need a drainage system, enlist a Better Business Bureau-affiliated company with an A+ rating. Call HD Foundations.
About The Installation Of Surface Drains:
Dallas/Fort Worth contractors install surface drains in order to move large volumes of water.
They are particularly effective in lawns where trapped water has nowhere when the soil is saturated.
To solve yard water issues, surface drains are designed with drain catch basins of various sizes.
The pipe carrying the water from the catch basins is made of PVC or corrugated plastic.
In addition to installing systems such as surface drains and French drains in, Dallas Fort Worth, contractors install channel drains and other types of systems.
Sump pump installations are performed in crawl spaces and in yards when surface water has created flooding problems.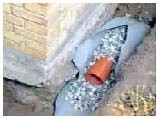 How French Drains, Surface Systems Stop Foundation Issues.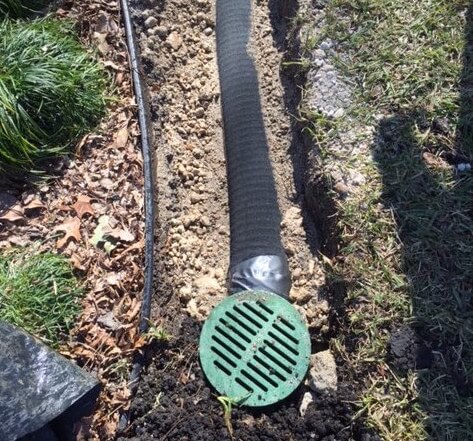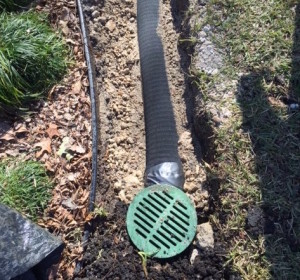 They divert water away from house foundations and terminate all kinds of foundation issues.
French drains force rainwater into  storm sewers or catchments, where it will not cause a drainage problem.
These systems remove water that is trapped under the surface of the soil, causing yard flooding, soil erosion and foundation issues that must be repaired.
If you require a drainage system in Fort Worth or Dallas, drainage contractors can tell you all about it. Ask for information about the drainage installation process.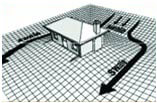 Other Yard Drainage Systems:
It may be advisable to utilize landscaping to re-direct water. While HD Foundations does not offer that particular service, it is useful in some circumstances.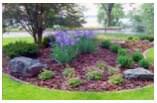 Contact Us For Free Drainage Estimates: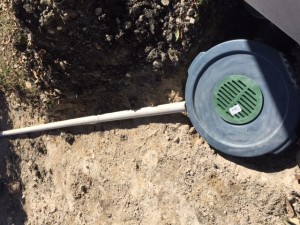 If you need assistance, ask experienced residential drainage contractors to install surface drains and French drains. Fort Worth and Dallas drainage system estimates are free. Foundation drainage correction helps prevent problems. Contact us to schedule an appointment. We service the entire DFW metroplex.