When it comes to foundation repair in the Dallas, Fort Worth, area, understand the facts vs. fiction. There are six things you need to understand. Whatever you do, don't believe everything you hear. Sometimes the reality is often quite different than you think it is.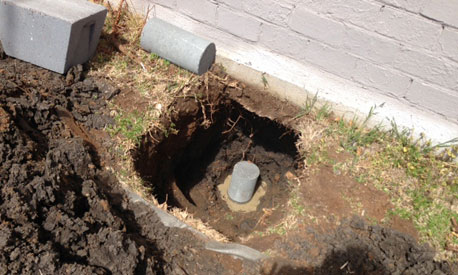 Stories involving repairing foundations are often blown out of proportion. A lot of them are myths. That's why it's important to find out more and get good information.
Six Facts About Foundation Repair in Dallas, Fort Worth, Irving
1:  Foundation cracks are common in Texas. Fictional accounts says they aren't. The truth is, many foundations are cracked. Fractures are caused by many things including: (a) expansive clay soil (b) dry or wet weather (c) under slab plumbing leaks (c) poor drainage conditions and (e) aggressive tree roots. Don't believe myths. There is also a lot of truth to what's been said about poor soil compaction contributing to foundation issues. The idea that most most problems are caused by poor construction techniques is pure fiction. While that certainly does occur, it's not one of the most common reasons for foundation failure.
2: Here'a another fact: After a foundation has been elevated, all the space left in the void should not be filled with dirt. It's important to keep the foundation room to move about and allow for expansion during the wet seasons. Because soil is so heavy when it's wet, it's important to allow it room to expand in order to prevent it from creating upheaval and forcing your foundation upwards. It's not true that the void between the foundation and the ground should be totally filled. This should not be done.
3:  It's a fact that concrete pier foundation repair help. In some areas like Irving, where the soil is extremely deep, they must be pushed much further. In most Dallas, Fort Worth areas, these pilings are pushed 8-10′ into the ground. Don't believe fictional accounts that say otherwise. Contractors like HD Foundaations drive concrete piers down to "the point of refusal" simply means that they are being inserted as far into the ground as they can go. Concrete piers cannot be installed as far down as steel piers. They are simply not designed to go further into the ground.
4: Steel piers must be inserted straight down into the soil in order for them to be effective. That's true. If they are inserted at an angle and don't reach bedrock, they're ineffective. Some people say it's acceptable to install steel piers that are somewhat bent and it's simply not so.
5:  Concrete slab foundation repair is important and that's the truth. Property owners in Dallas, Fort Worth and Irving need to water their foundation and keep the soil at a constant moisture level. The weather in the DFW area creates problems. If you her otherwise, that's fiction and don't believe it. Make sure your house is elevated to the proper position.
6:  Epoxies and other modern sealers will not solve your foundation problems. Now that's a fact. The only permanent solution involves repairing the initial cause of the trouble. Sealers and epoxies can fill cracks, but they won't make your foundation level or prevent it from sinking further and cracking. If your foundation is failing, you will require underpinning to fix it. Now here's a statement that's a myth: Modern sealers and epoxies can solve your foundation concerns. They simply will not.
If you have foundation issues, get the facts and schedule a free foundation repair estimate online. Don't believe fiction. For more information, contact HD Foundations.