Foundation Repair
Irving, TX
Call HD For Foundation Repair In Irving. Our Company Offers A Lifetime Warranty.
Need an Irving foundation repair company? If so, the specialists at HD Foundations can stop your foundation problems. Find out more about foundation repair and schedule a free foundation evaluation.
Why Foundation Repair, Irving Service?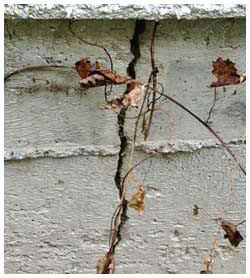 * Homes in this area are positioned on expansive clay soil. Since clay soil expands and contracts when the weather changes, pier and beam or slab foundations are likely to shift. They could sink 1″, 3″ or a whole lot more. This leads to fractures, deflection and other forms of foundation damage. Find out more about hot weather, cracks, and foundation repair.
* The climate in Irving drastically affects foundations. Slab foundation cracks frequently appear due to hot North Texas weather that reaches over 100 degrees. An overabundance of rainfall (typically about 36.5″ a year), creates all kinds of problems. This includes window gaps, fractured exterior brick and more. Your home could also be affected by foundation heaving. This occurs when moisture pushes a house upwards by 2-3″ or more. If you live in Irving, find out about the foundation repair process. Concrete slabs and pier and beam structures can be fixed.
*  Soils in the Irving area are especially deep. As a result, structural engineers face many challenges. While foundation piers might be installed 12′ deep in some local cities, in Irving it's not uncommon for foundation piers to be pushed much further down (more than 30′ deep in Las Colinas.)
* Plumbing leaks frequently occur due to foundation movement. When plumbing pipes break (particularly those located under concrete slabs), leaks weaken a foundation. Thousands of gallons of water could be seeping beneath your foundation every year without you even knowing it. If you notice that your soil is eroding, contact an Irving foundation repair company or drainage expert for advice.
About HD Foundations:
Our company has years of experience installing interior and exterior pressed concrete foundation piers or steel piers. Sometimes a simple re-shim is all that's required to minimize the affects of foundation settling. These 1/4″ shims are piled on one on top of the other.
If moisture is a concern, drainage system installation service can be provided. This will protect your concrete slab, or eliminate damp crawlspace issues related to mold, mildew and water.
HD Foundations offers a solid guarantee on house leveling service.
Get a Lifetime Warranty On Your Foundation.
It pays to hire a company who stands behind its work. If the concrete or steel piers we install need to be adjusted in the future, we'll fix them. For a thorough 45 minute inspection on your house, schedule a free foundation repair estimate/evaluation in Irving today. Or, just call us.
HD Foundations, Inc.
545 E John Carpenter Fwy, Ste 300
Irving, Texas 75062
Phone: (214) 536-9119