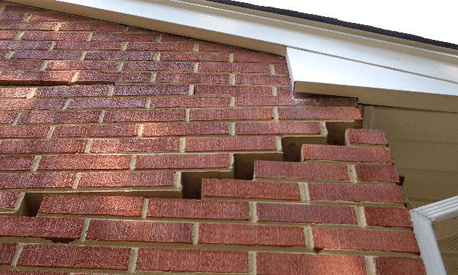 Foundation repair contractor costs vary and final expenses are based on the things that are affecting the house and the piers needed. Average contractor prices can range from high to low, but charges can also depend on other things. To keep the price down, contact HD.
What Affects The Cost Of Foundation Repair Contractors?
Contractor costs are impacted by the amount of repair work the constructor must perform on the foundation. Prices are generally based on the these four things: (1) The number of foundation piers contractors must install and the type of piers needed. This must be determined before constructors can provide you with the cost for mending your foundation. Concrete piers cost less to install than steel foundation piers, and that will impact what a foundation contractor charges in Texas. It pays to get answers. (2) The condition of your foundation also impacts contractor prices and what their final charges will be. (3) The type of foundation you have will be evaluated when calculating expenses. Average foundation repair contractor costs start at $2,500 in Dallas and Fort Worth.  4) When contractors perform any type of foundation service, prices are based on what they must do to stabilize an infrastructure and where concrete or steels piers are to be installed. To keep the price down and end worries, call HD.
It's important to hire constructors you trust so that you can be sure your property is fixed correctly and your foundation is structurally sound. To find out more information, read these questions to ask a foundation repair contractor and learn more about the process and associated costs. It pays to make inquiries. Average prices for mending your foundation are hard to determine until a qualified contractor examines your property and decides what they must do to make improvements. For answers to your many questions, contact HD Foundations. We install different types of piers.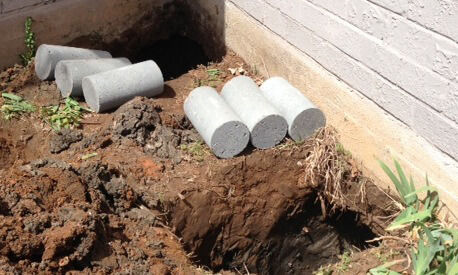 How To Find Out What Foundation Contractors Cost:
The price for contractor repairs is best determined by speaking directly with a professional. Because foundation issues add up, as do the prices for piers any needed, you'll want to ask a foundation repair contractor to stop by and inspect your structure prior to beginning work. Ask questions along the way. It is almost impossible to figure average costs because every project is different. Final expenses are affected by many factors. If you're not getting good answers about your foundation, you need to consider hiring a different contractor.
For more information, request a free foundation repair cost estimate online today. Or, just call the company that saves on expenses …
Updated 10/19/2020