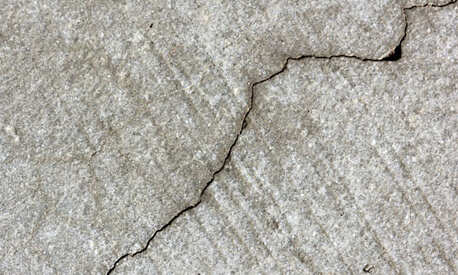 Homeowners often wonder what slab foundation repair costs. It's important to keep in mind that fees in North Texas are figured based on a number of things including how much deterioration has set in, and how many foundation piers must be installed. Fact is, due to the area's climate conditions, concrete slab foundation repair is commonly performed in the northern part of the state.
On average, slab foundation repair costs range between $3,500-6,500. Prices for to repairing severely cracked or sloping slabs can exceed $10,000. Because the concrete slab foundations constructed for houses are considerably smaller than commercial structures, they cost less to fix. Since foundation issues can add up, it's important to have a contractor evaluate your property.You may want to learn more about the foundation repair costs involved with concrete slab foundations. Recognizing that the number of piers that must be installed directly affects the price, a contractor must determine exactly how many foundation piers you need. That seriously impacts price.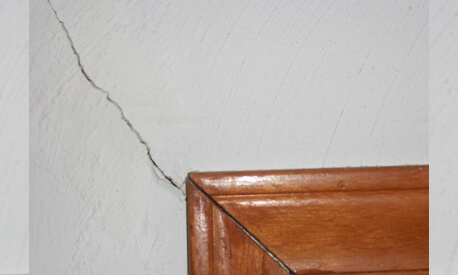 How To Minimize What Slab Foundation Repair Costs
To keep costs down, have your slab foundation inspected and get any necessary repairs made as soon as possible. Wind, weather and other things can cause foundation trouble that may or may not be expensive to fix. One way to lower repair prices is to perform a quick inspection on your foundation and see if you notice any slab cracks. You may discover that your floors aren't level or that your doors don't close correctly. If that's the case, it's best to quickly put an end to any slab foundation repair issues. Since the amount of problems you have will affect the cost of repairs, contact a professional contractor like HD Foundations and have them evaluate your foundation.
Remember: If you see indications of the following, you may have slab problems: (1) Sizable foundation cracks can indicate that your foundation is badly damaged.(2) A severely tilted slab foundation could mean you require a large number of piers around the foundation. This would increase the cost for fixing your slab foundation. (3) Massive settling or other foundation problems can affect the time involved in servicing your foundation, too. That's because slabs that are heavily damaged frequently require more time to repair.
Other Things Affecting The Cost Of Repairs:
If your slab foundation is extremely damaged, a significant number of foundation piers may be required in fix it. When attempting to figure prices, you must take into account the extent of damage to your slab. Commercial properties with broken or uneven slab foundations can cost well over $20,000 to fix if issues multiply. The size of a structure and many other things can have an affect on what slab foundation repair costs. If your structure is large, a North Texas area contractor must adjust their fees accordingly.
Interior foundation piers are more expensive to install than exterior others because there is more labor involved with cracking a concrete slab. Foundation piers installed around the perimeter don't require damaging the slab. In the final analysis, the final price will be impacted by how massive the foundation project is and how many foundation piers are needed.
If you have concerns, contact HD Foundations and schedule a free slab foundation repair cost estimate online today. We service the entire Dallas, Fort Worth area.
Updated 3/17/2022