Causes Of Foundation Problems Dallas, Fort Worth TX
Identify Common Causes Of Foundation Problems In Dallas, Fort Worth, TX. Avoid Slab, Pier And Beam Foundation Issues.
Find out about the common causes of foundation problems in Dallas, Fort Worth and the DFW metroplex. Slab and pier and beam foundations frequently develop foundation issues. Many things impact North Texas area homes. If you're in Fort Worth or Dallas, take a moment to study the causes of foundation problems. If needed, have foundation repair service right away in order to minimize costs.
What Are The Common Causes Of Foundation Problems In Dallas, Fort Worth?
Soil and climate frequently cause issues in the DFW area and North Texas. Clay soil expands and contracts. When it's hot, the earth shrinks and when it's cold, it gains volume. This creates foundation movement that can make a structure unstable. It pays to recognize the signs of foundation issues.
Water and the lack of a proper foundation drainage system often creates foundation trouble. Moisture affects slab foundations and pier and beam homes. Flooding is a serious issue that may lead to foundation heaving and damaged crawl spaces. To prevent what's causing issues, read about  common problems with pier and beam foundations.
Plumbing leaks are frequently the source of foundation issues. Many homeowners in Dallas, Fort Worth have cracked concrete slab foundations. If you're concerned, learn about slab foundation problems.
Large tree roots can lead to issues that will severely affect a foundation. Roots can creep under your house, crack your slab and even lift your foundation.
Another concern is poor soil compaction. If the earth under your foundation was not properly prepared during construction, your foundation can sink under the load bearing weight of the structure.
How To Avoid The Ordinary Causes Of Foundation Issues With Slab And Pier And Beam Houses?
One way to avert what's creating foundation problems with your Dallas, Fort Worth area house is check your property regularly. You should inspect the inside and outside of your structure. Cracks in your concrete slab could mean that the ground around your foundation is too dry. Foundation damage takes many forms.
Installing soaker hoses around your foundation will help prevent foundation problems caused by heat. Summer weather frequently creates trouble with slab foundations. If you're a homeowner in the DFW metroplex, be sure to take precautionary measures. Sprinkler systems help, too.
Contact a licensed plumber if you suspect you have a plumbing leak. They can perform a hydrostatic plumbing test and determine if you do or not.
Installing a foundation drainage system such a French drain or surface drain prevents many issues that cause problems with foundations. This is true with slab foundations as well as pier and beam structures.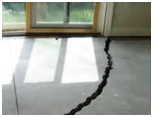 Interior Warning Signs
Cracked walls
Stuck doors and windows
Cracked floor tile
Uneven floors, sagging
Ceiling cracks and associated problems
Wall separation at ceiling
Kitchen cabinets separating
from wall or ceiling
A fireplace that is leaning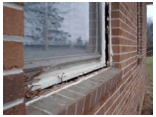 Exterior Warning Signs:
Brick crack or separation
Cracked chimney
Exterior door or window frame
separation from brick or siding is common
Cracked exterior concrete
Cracked slab
Gaps occur between trim or fascia boards
and exterior brick
Get Foundation Repair Estimates: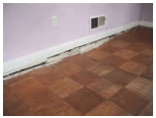 If you see indications that your home has foundation problems, contact us. It's not uncommon to require slab or pier and beam foundation repair. Many conditions create trouble. It's best to avert complications as soon as possible.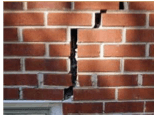 To learn more about the causes of foundation problems in Dallas, Fort Worth, call us. If you have concerns about your structure, schedule a free foundation repair estimate online today. HD Foundations services the entire DFW metroplex.