Is your house foundation sinking? It's not unusual in the Dallas, Fort Worth or Arlington, TX area. This type of problem could indicate that you need foundation repair service. It's important to protect your concrete slab foundation or pier and beam structure and avoid foundation damage.  If you have issues, contact HD Foundations. We can make solid recommendations.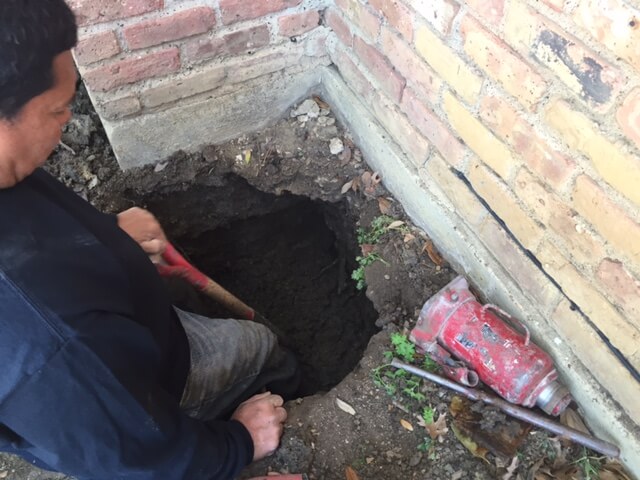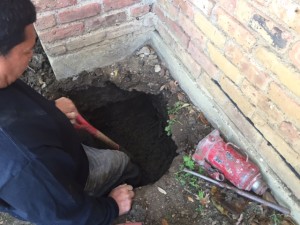 Why Is My House Foundation Sinking?
It's probably due to the clay soils in Dallas, Fort Worth, Arlington and other metroplex cities. The ground in the North Texas area is prone to movement. That's why repairs have to made on foundations so often. Over time, the earth shifts. When it does, your foundation shifts, too. If you've noticed this type of thing, have your foundation fixed right away.
Another reason that pier and beam foundations, as well as concrete slab foundations sink, is because of climate changes. Tremendous variations in temperature, ranging from 20 degrees to over 105 degrees, can cause fractures in your foundation. This leads to all all types of structural foundation damage. It's imperative to take steps to prevent this from occurring. Foundation cracks will continue to enlarge and cause increasing amounts of destruction.
Sinking usually takes place on one side of a house foundation before the other. If your house is not level, that's the problem. Settlement is very harmful to all types of structures. When your foundation sinks, it's likely to develop severe foundation cracks. That's the sort of damage you want to avoid.
How House Foundation Repair Stops Sinking:
It prevents settling by returning your structure to its correct position. Repairs will make the foundation on your Dallas, Fort Worth home upright and level again. To minimize expenses later, call a professional like HD Foundations for a thorough foundation evaluation. A qualified contractor can determine whether you need to have pier and beam or concrete slab foundation repair. By installing pressed concrete or steel foundation piers, they can stop foundation sinking. A contractor will elevate whichever side of your house needs repair. Your house may have sunk 1″ or more than 2-3″. Until an expert has carefully inspected it using a Zip level, there's no way to know for sure. In some cases, up to all four sides of a foundation may need to be fixed, although that's usually not the case.
To protect your property, take action right away. If you suspect that your house foundation is sinking, contact HD Foundations for a free repair estimate. We service the entire DFW metroplex.