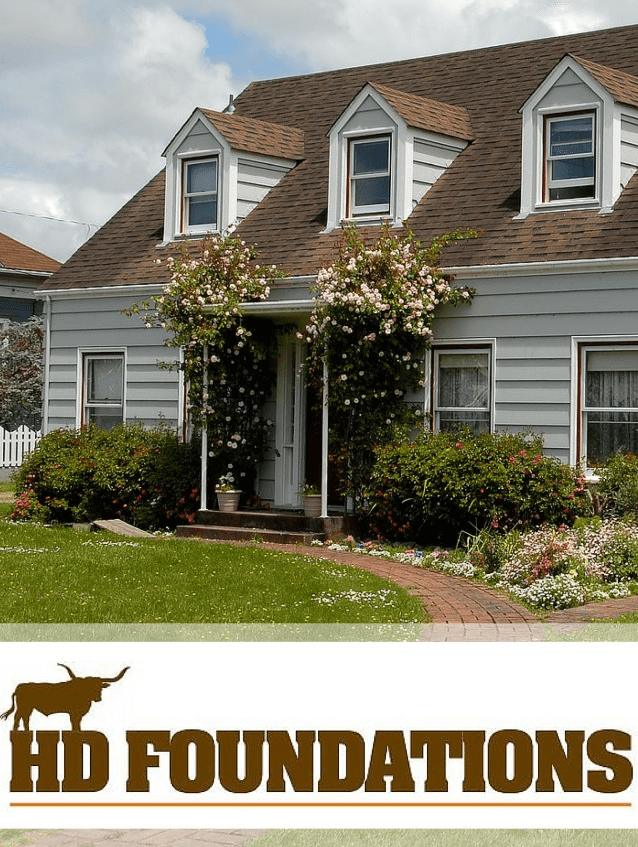 Updated: May 26th, 2023
Introduction
Your home is perhaps one of the most significant investments you could ever make in your lifetime. However, this investment might deteriorate over time due to frequent exposure to the elements and natural events, which could impact its structural integrity.
For instance, properties in some parts of the United States might be adversely affected by ice and snow, while those in subtropical regions are subjected to excessive heat (over 90-100 °F), rain, flooding and drought. As a homeowner, it's important to pay attention to the impact these may have on your property, especially its foundation, to protect your investment.

When it comes to foundational problems, acting swiftly is crucial in preventing extensive damage that compromises your property's integrity. Be on the lookout for the following signs of foundational issues to avoid issues that might require costly repairs.
Common Signs of Foundation Problems
Several factors can play a role in your foundation's deterioration, such as geographical location, soil conditions and surrounding vegetation. Regardless of the source of the problem, spotting the early signs of foundation issues allows you to stage early intervention measures for cost-effective, long-lasting repair.
The following are 12 of the most common signs you need to watch out for:
Cracks in Foundation, Walls or Floor
If you've noticed floor cracks, wall fissures or gaps in your foundation or brick exterior, it is likely an indication of problems with your foundation. Cracks on your foundation indicate movement that causes it to shift and is caused by several factors, including the repeated expansion and contraction of the surrounding soil and inclement weather.
When examining gaps in your foundation and interior walls, you will want to determine the nature of these cracks:
Vertical cracks appear as a direct result of foundation settling and are seen as a less severe problem than other types of cracks.
Horizontal cracks

should warrant concern as they can indicate that your property's foundation is under a lot of pressure.

45-degree cracks

appear when severe foundation movement has occurred. When allowed to progress, sheetrock in your walls will slowly rip and develop large tears.

Stair-step cracks

in brick exteriors can indicate problems with how your property was constructed.
Cracks are almost always a sign of foundational issues and must be subjected to closer inspection immediately. 
Sinking or Settling Foundation
Foundation settling is a term used to describe the natural movement your property is subjected to after its construction. This is often a result of gravitational pull and movement in the soil and is rarely noticeable for most property owners. 
According to industry standards, a movement of 1 inch of differential settlement in 20 feet is considered normal and is no cause for concern. However, when your property sinks beyond this standard, you must have it inspected immediately to avoid serious problems with its foundation when allowed to progress further.
If your house appears to be sinking and you want to confirm this problem, pay attention to gaps and cracks that may appear near the foundation. If you spot vertical hairline cracks, call for a professional assessment of your property immediately. The longer you wait, the worse your problem becomes.
Foundation Upheaval
Foundation upheaval refers to a property's foundation's upward movement or displacement. This phenomenon typically affects the perimeter area of a concrete slab foundation but may also affect your home's interior. 
Perhaps the most common cause of foundation upheaval is excess moisture. As the soil absorbs water from rain, melting snow or plumbing issues, it expands and exerts hydrostatic pressure against the foundation, causing it to uplift or heave. This most affects properties built in clay soil since clay has excellent moisture absorption properties.
Other causes of foundation upheaval include root growth, improper construction techniques, natural disasters and frost heave (increase in soil volume due to freezing water).
Doors That Stick Or Don't Open And Close Properly
After a period of continuous heavy rain and flooding in your area, you may notice that your doors, and even your windows, don't open or close properly. This is likely the result of excess moisture being absorbed by the wood, which causes it to expand. These fixtures will return to their original state after a few days or when the wood has completely dried.
However, if these fixtures are sticking or are not opening and closing properly despite the absence of rain, it might be due to foundational issues causing them to stick or drag at the top. When exterior doors are affected, they tend to drag at the threshold or hang down at the top and appear uneven. French doors or other kinds of double doors may not meet in the middle or hang correctly. 
Problems with door sticking are often a symptom of foundational settling, upheaval or structural shifts that cause these areas to swell or warp. This is a strong indication that there is some sort of problem with your foundation that needs to be professionally evaluated.
Gaps Around Window Frames Or Exterior Doors
Homeowners may also notice gaps around their exterior doors and window frames, which causes doors to no longer latch. At the same time, door frames may become crooked, which causes impairment in how doors function. Although these problems may seem like minor issues that can be fixed easily, these are often signs of a bigger problem that must be addressed to avoid even more complications.
Sagging Or Uneven Floors
Sagging, bowing or dipping floors is also one of the most common signs of foundation issues. Flooring issues can occur as a result of foundational problems and may look different depending on the type of foundation affected.
For instance, concrete slab foundations are prone to being uneven when the ground underneath has shifted. Meanwhile, pier and beam foundations tend to sag or squeak. Regardless of the cause, uneven floors can be dangerous, especially for small children, the elderly or people who are physically impaired. If you notice your floors are becoming unstable, have them professionally inspected immediately to identify and address the underlying issue.
Damp Crawl Space In A Pier And Beam House
Heavy moisture in the crawl space can indicate current or impending foundational issues. The resulting water damage may affect the structural integrity of your property's foundation, causing it to rot and weaken. It may also attract termites or lead to mold growth, weakening its structural integrity.
When your crawl spaces are frequently damp, locate the source of the water intrusion so it can be addressed immediately. If you live in an area with frequent rain and flooding, it might be an issue with your drainage system. However, if your area is particularly arid, there could be a leak in your plumbing. 
Counters And Cabinets Separating From The Wall
If you notice that your kitchen cabinets or countertops are tilting or pulling away from the wall, it could be a sign of a significant issue in your home's foundation. At first, the problem may begin with a slight tilt that is hardly noticeable. However, over time, the gap between the cabinet and the wall becomes wider, which is a sign of movement in your home's foundation.
Drainage Issues
A well-designed drainage system is crucial to home construction as it helps remove excess water from your house and prevent water-related structural problems. Drainage issues can cause water to move to unintended areas and contribute to foundational problems as a result of excess moisture. 
Standing water is particularly damaging as it can affect the soil, which weakens your property's foundation in the process. It may lead to the expansion of the soil, increased hydrostatic pressure, soil compaction, frost heave in the winter or gradual structural damage as a result of decay. 
Drainage problems are often caused by clogged main sewer lines, leaking pipes or broken gutters. While these problems can be easily repaired, they can just as easily be prevented through regular inspections and maintenance.
Weeds Growing Near Foundation
Weeds are a homeowner's nightmare as they are unsightly and will compete with garden plants for nutrients. While they are problematic when scattered around your property, it's worse when clustered near your foundation line, as this could indicate excess moisture around that area. If the weeds are growing from the foundation itself, it is a sign of an even bigger problem since it means there are cracks in it that leave room for them to grow.
Nails Popping Out
Nails popping out from your house is a common issue that occurs as a result of wood expansion, vibrations or moisture-related problems. This can happen from time to time and can be easily fixed by hammering them back into the wall.
However, this can be a big issue when nails start popping out excessively. This can happen when the drywall in your home shifts. If this becomes a frequent issue, check for cracks inside and outside your home, as it could be a sign of structural damage.
Musty Smells in the Basement
Musty smells are a telltale sign of excessive moisture causing water damage in your basement. As moisture makes its way to various surfaces, mold or mildew can grow extensively, which is often the source of these musty odors. It could also indicate rotting beams, which is an even bigger problem that may require costly repairs.
What To Do if You See Signs of Foundation Issues
Any of these signs of foundation issues can indicate present or impending issues that need to be resolved quickly. Failure to do so may cause these issues to progress, compromising your property's integrity and your family's safety. If you spot any of these signs, seek assistance from qualified professionals to inspect your home thoroughly. 
Protect Your Property From Structural Failure with HD Foundations
Seemingly minor issues like small cracks or uneven floors may lead to structural failure if you fail to address the underlying problems that cause them. To protect one of your most precious assets, you must act quickly to resolve these issues immediately.
HD Foundations is your go-to solution for your structural issues in the DFW Metroplex. With a team of structural engineers and foundational experts, we are ready to provide heavy-duty solutions to fix your drainage and foundational problems and ensure your peace of mind.
If you're concerned about your property, get in touch with HD Foundations today for a no-cost evaluation of your property.