Slab Foundation Repair Dallas, Fort Worth, Arlington, TX
HD Foundations Offers Concrete Slab Foundation Repair Throughout DFW. End Cracks and Problems.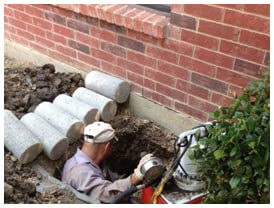 Slab foundation repair is often necessary, especially in North Texas. If you have concerns, contact HD Foundations about slab cracks, damage and other issues. We halt fractures and other troublesome conditions. As an Arlington, Dallas, Fort Worth contractor that solves slab foundation repair problems, we offer solid solutions.
Why Slab Foundation Repair In Dallas, Fort Worth, Arlington is Needed:
Shifting clay soils are one reason why concrete slab foundation repair contractors service so many homes in the DFW metroplex. At HD Foundations, we make repairs using pressed concrete foundation piers or steel piers.
Hot temperatures of over 100 degrees in North Texas (plus 35-39″ of rainfall each year), commonly cause slab foundation damage.
Plumbing leaks lead to major issues and should be fixed. They can cause slab fractures, heaving and more. Learn more about cracked foundation repair.
How Concrete Slab Foundation Repair Ends Problems:
It makes structures level. That stops deterioration.
When you have your foundation fixed, large gaps close. The foundation and floors become even. Your foundation may be raised 1/2″, 1″ or more than 4″. Every home is different.
Damage caused by sinking, sloping and foundation heaving is corrected.
Enlisting a foundation contractor to fix your slab protects your Fort Worth or Dallas property. It prevents slab foundation repair issues. Whether you're in Arlington or elsewhere in the DFW metroplex, contact contractors if you have concerns.
By having your foundation raised to the best possible elevation, problems such as wall cracks, floor fractures and spaces around windows and doors are eliminated. If you're a homeowner, get a slab foundation evaluation and repair estimate at no cost.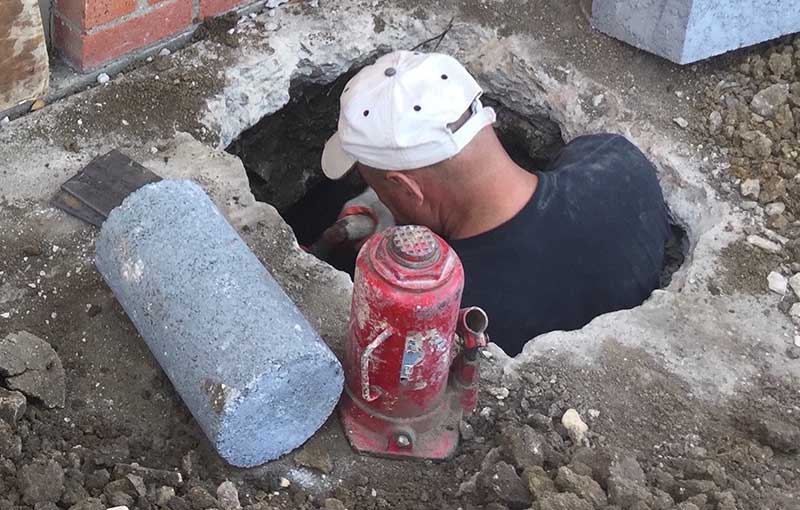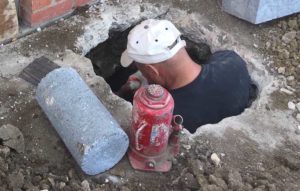 SLAB PROS:
Concrete slab foundations are less vulnerable to rodents because the foundations are not elevated. This minimizes problems.
Slab foundations are less likely to attract termites due to a lack of wood components and hollow spaces. Insects are not a concern. This minimizes the need make repairs on your slab foundation.
They are level with the ground, hence they don't require steps. Stairs can be a complication with concrete slabs.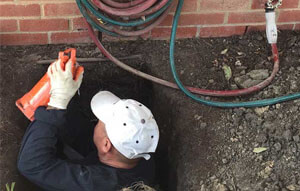 SLAB CONS:
Utility issues relating to plumbing/heating often requires breaking the a concrete slab foundation in order to fix it.
It's imperative to maintain a constant moisture level around these foundations. That helps prevent the concrete slab from cracking. If needed, contact HD contractors in Dallas, Fort Worth about having your slab foundation repaired. Arlington and other area homeowners can also rely on us.
Damage can occur because of encroaching tree roots and under-slab plumbing leaks. Plant trees at a safe distance.
Signs Of Slab Foundation Problems Include: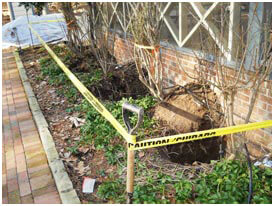 Exterior brick cracks
A cracked slab
Sheetrock gaps
Uneven floors or broken tiles
Spaces around windows
Stuck doors
Crevices in ceilings
A leaning fireplace or fractured chimney
If you discover foundation damage and cracking, call HD Foundations. Get free estimates on slab foundation repair. Dallas, Fort Worth, Arlington and the entire DFW metroplex is served by HD Foundations. This includes Irving, Plano, Carrollton, Garland, Mansfield, Grand Prairie, Richardson, and beyond.