Learning what causes foundation upheaval is important. That's because heaving is a phenomenon that is very common in the Dallas, Fort Worth, Arlington metroplex, and it strongly affects concrete slab foundations. If you have structural damage to your foundation or have observed any movement, it is highly advisable to contact a qualified contractor if you have questions.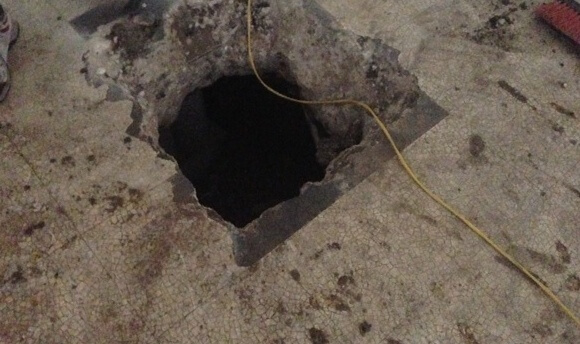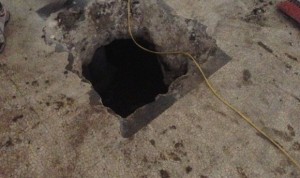 About Slab Foundation Upheaval And What Causes It:
In most cases, upheaval is caused by an abundance of moisture under slab foundations. When it rains and the DFW area receives excess amounts of water, the clay soils in this area expand and increase in volume. That makes them heavy. Keep in mind that it's not uncommon for 1-3" of water or more to creep under a foundation. The sheer volume and weight of the water can exert a tremendous amount of pressure on a slab foundation. When it does, it can force it upwards. If this happens, you will quite likely notice foundation movement in slab foundations. It's often referred to as "heaving." This could push your foundation up in certain areas by 2" or more. It is a serious condition that could lead to foundation failure.
Most movement and foundation upheaval generally occurs around the outside edges of a foundation. It can also take place in the interior regions of a house, apartment building or commercial building. This creates a great deal of structural foundation damage that must be repaired. If you have slab foundation cracks or your foundation is not level, take action to prevent foundation upheaval from leading to costly repairs. By doing something now, you might save $1,800-$3,500 or more later on. When it's all said and done, you may save even more.
In some cases, upheaval may be caused by under-slab plumbing leaks. Your foundation could be experiencing frost heave, which causes frozen water to gain volume. If leaks are the problem, you'll need to contact a licensed plumber. Have them examine your foundation. To determine if your structure has been damaged by moisture, the plumber can conduct a hydrostatic plumbing test for a cost of approximately $300-$350. The point of this special test is to pinpoint any leaks. Once they've been detected, the plumber can fix them. After that, foundation service can be performed. You may want to find out more about how plumbing leaks damage concrete slab foundations. By taking corrective measures now, you can save a considerable amounts on the price of repairing your foundation. After all, upheaval is serious business. And remember this: If your water bill is usually high, that could indicate that 8-40 gallons of water (or more) are being lost each day due to damaging under slab-plumbing leaks.
Why Slab Foundation Repair Is Needed To Stop Upheaval:
It's necessary because it restores your foundation to its correct position. It is imperative that a house or commercial structure be upright. Your foundation and floors should be level. If they're not, foundation upheaval will escalate and your foundation will continue to move. It will ultimately bend and break. Slab cracks will increasingly multiply. It could be that you need to have a moisture barrier installed around your foundation to protect it from water damage.
If one area of your foundation appears higher than the other or it looks like you're experiencing upheaval, call a slab foundation repair contractor for a foundation evaluation right away.