Foundation repair solutions such as underpinning stabilize substructures. It solves all types of problems. There are several ways of underpinning foundations and various methods of repair used in Dallas, Fort Worth, TX.  If you require underpinning, call HD Foundations. We perform outstanding underpinning on foundations using standard techniques. Underpinning is very common.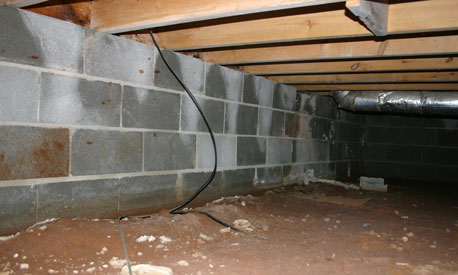 Underpinning Systems That Offer Foundation Repair Solutions:
Pressed concrete piers
Pressed steel pilings
Helical steel piers
Belled concrete piers
Poured concrete piers
Mudjacking
Soil injection
Tunneling
Pressed concrete piers:  These structural supports are approximately 6" in diameter and 10" deep, and are stacked one on top of the other as part of the underpinning process. They are generally installed about 10-12 ' into the ground. Because they are concrete they must be cured. PSI is 7000. This system solve foundation problems.
Pressed steel pilings are often used for underpinning. They're a great answer to any complications in your slab. They are used for foundation repair because they are extremely sturdy. Using this technique, they are usually installed to a depth of 20-22' feet, although they can be drilled down as far as 70'. They're a good answer to trouble you may be having. They are driven down all the way until they reach bedrock. This method ensures that they don't shift and provide a good resolution.
Helical steel piers are generally used for fixing foundations that are not very heavy and are a viable solution. This includes certain concrete slabs and pier and beam substructures. They are spiral and are rotated into the ground in order to achieve a depth of 15-18'. Material costs are very high on these pilings, but this process can resolve your foundation issues. 
Belled concrete pilings are somewhat similar to concrete piers, but are bell shaped. They do have their problems, of course. Some companies refer to them as "bell bottom" piers. When utilizing this procedure for underpinning, they are stacked one on top of the other, much like standard pressed concrete pilings. 
Poured concrete piers are installed by digging a deep hole (approximately 10") and then installing strong rebar in the bottom of the hole. After that's done, concrete is poured into the void. They're a viable underpinning technique, but do have drawbacks.
Mudjacking entails drilling holes in a concrete foundation. Once that's done, the concrete slab is pressure injected using a mix of concrete and other materials to solve any issues. While this method of foundation repair does pump concrete under your substructure, it does not fully strengthen the foundation. There are complications associated with this system for underpinning foundations.
Soil injection utilizes soluble chemicals. These are injected approximately 7-10" into the soil under your structure. The idea is to use these chemicals to prevent the soil from absorbing moisture and swelling and creating drawbacks. When soil expands, cracking may occur and damage your foundation. This process can cause some concerns.
Tunneling is a technique that relies on digging tunnels under a substructure in order to preserve flooring. Buildings that require interior piers can suffer bad floor damage if they must be jackhammered and this is an alternative.  It is one way to resolve issues.
If you have foundation problem, contact HD Foundations about underpinning and other common methods of repair. We have vast experience with underpinning and can solve your issues. If you have concerns, schedule a free foundation repair estimate online today.