Let's study foundation repair problems in Texas, the causes of damaging cracks, and costs for repairing slab foundations. You'll learn that there are many things that create crevices and other issues. It's important to deal with deterioration right away and minimize the issues associated with foundation repair in the state of Texas.
One of the first things to consider is the causes of foundation problems in cities such as Fort Worth, Plano and Irving Texas. You'll find out that soil and weather cause issues, as do under slab plumbing leaks and poor soil compaction. Many things create complications that can damage your foundation. That's why repairs are needed so frequently. Common causes of foundation cracks are worth reviewing, too. That's because fractures in your foundation can cause lots of problems that you'll want to avoid. Due to expansive clay soils, slab foundations have frequently been of specific interest to Texas foundation repair experts. Concrete slab foundations are particularly strong. Nonetheless, foundation repair can still be need on slabs.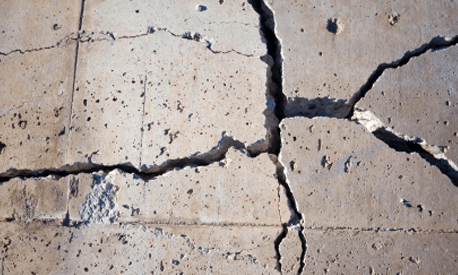 Here are the foundation repair problems in Texas:
Trouble resulting from foundation movement – Because the dirt shifts when it shrinks, it causes back and forth motions that can affect your foundation, especially if it's a concrete slab foundation. This can become a big issue. Expansion is a specific problem in North Texas that frequently captures the attention of professionals, as is contraction in the earth. Review the causes of foundation damage and learn what might be creating issues. Destruction and a variety of problems can be caused by many things. Solution: Water you substructure to keep the dirt from gaining or losing moisture. You'll want to learn more about This may be particularly interesting if you have a dilemma.
Slab foundation crack issues – These grow larger over time and can prove to be costly to fix.  The soils in this area expand and contract. While property owners in the South do have these challenges, they're generally worse here because the type of soils we have.  They often fascinate experts. Cracks need work. Solution:  Make your slab substructure level and protect your foundation, regardless of whether it is in the north or southern part of the state. If you have problems, find out more about what slab foundation repair costs in Fort Worth, Plano and Irving, Texas. You'll learn costs range from $1,800 to over $10,000, and that the price of fixing the foundation on your slab is based on factors such as it's size.
Complication created due to sinking and settling in slabs:  This is often the result of poor soil compaction and is of special concern to individuals who are masters of the foundation trade in Texas, especially in the north. They study it regularly. Unfortunately, this can be problematic because it is somewhat difficult to correct. Property owners in eastern and western regions know all about this. Generally, swelling is not a concern. Solution:  Have your foundation elevated and fill the void with soil. It's one way to end foundation repair problems in Texas.
Leaks that are occurring under the slab foundation – Plumbers in the northern portion of the state often discover troublesome leaks under foundations. This can require breaking the concrete slab. This is of special significance to professionals. Solution:  Have a qualified plumber performing a plumbing test to see if there are leaks. If so, call a contractor. This is a duty for foundation experts.
Repairing Slab Foundations Problems In Texas Can Be Costly.
As mentioned above, what it costs to fix them depends on many things, including how large or damaged your slab foundation is. Problems such as large cracks add to the fees because they may require more work. HD Foundations offers affordable prices and can be of great assistance to you. If you have a cracked concrete slab, schedule a free foundation repair estimate online today. Or, just call us.
Updated 2/5/2021