Updated 8/5/20
There are many common causes of foundation damage in Texas, especially in cities like Dallas, Fort Worth, Arlington, Plano and Irving. Destruction can terrible in the north part of the state. To avoid having foundation repair to prevent bad damage, study the problem and find out what's creating deterioration. Things ranging from motion in the soil to slab foundation leaks could be causing bad, damaging issues. Weather can be a factor, too. To find out more, just contact HD Foundations.
Common Causes Of Foundation Damage Include:
Soil Movement – The expansive soils in this area expand a great deal when wet, and then shrink when they dry out. This leads to soil movement that can crack your foundation and create any number of problems. It can cause your concrete or steel foundation piers to move. If you see this type of damage, it's not good so have repairs made to your foundation right away. Any motion in the earth can cause problems.
Slab Leaks– These plumbing leaks often go unnoticed for large periods of time but are very damaging. Under-slab plumbing leaks allow moisture to enter the soil beneath your house, causing the soil to expand. There is nothing uncommon about these leaks that cause issues such as deterioration around your foundation. When soil expands, it gains volume and can exert force on your foundation. What's more, when the soil eventually dries out and contracts, consolidation occurs. This creates deterioration on an ordinary basis and can lead to the worst type of damage. Fortunately, it can be prevented. Consolidation is any process by which soil decreases in volume. The process of consolidation occurs when the particles of soil are packed firmly together due to a heavy structure or load being placed on them. Over a period of time, moisture is expelled from the soil and not replaced by air, causing it to dry out.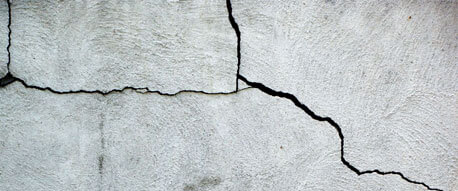 Weather – This is a term that describes plants removing moisture from the soil around and under your foundation. If you have large trees very near your structure, their roots can drain your foundation of the moisture it needs. Ideally, you should have a constant moisture level around your structure to eliminate. You'll want to learn how hot summer weather can damage your foundation in Texas. This commonly occurs and it's imperative to stop whatever it causing it right away,
Soil compaction is a problem, too. If it's poor, it can damage foundations and can cause destruction. Foundation repair in Texas prevents damage. If you go ahead and have your foundation fixed, damage will be minimized. It's important to remember that the soil beneath your foundation was not properly compacted, it may slowly settle or sink into the ground over time. Repairing your foundation can prevent this from happening. If things have gotten serious, find out how to prevent bad foundation damage and the common causes of problems in Dallas, Fort Worth, Arlington, Plano and Irving, TX. To stop destruction, very good foundation repair service will be required to fix your property. Remember: When a house or other structure is positioned on a piece of ground that has not been adequately compacted, foundation failure can occur. Inadequate foundation drainage can also create ordinary issues leading to the destruction of your foundation. If the soil around your foundation is not on a proper slope that forces large amounts of precipitation way from your structure, your foundation can eventually fail. To protect your house and prevent ordinary forms of damage from appearing on your house foundation, make sure your flowerbeds around your structure are on a proper grade. If this is a problem, you may benefit from the installation of a foundation drainage system and will force water away from your structure. Foundation drainage correction can pay for itself by eliminating the need to make costly repairs.
If you frequently have concerns or notice something causing damage to your foundation, get a free foundation repair estimate by scheduling it online today. Or just call the professionals at HD Foundations.