Foundation Repair Costs Dallas, Fort Worth, TX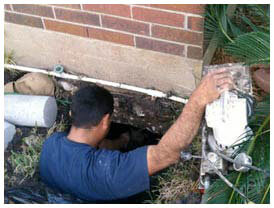 Foundation repair costs in the Dallas, Fort Worth area are calculated by contractors that commonly fix a variety of structures. What foundation type you have matters because slab and pier and beam foundations are priced differently, and slab foundations typically cost more to fix than structures constructed using piers and beams. When estimating average costs, foundation repair contractors will generally inspect your foundation for free, and carefully check for cracks and other forms of foundation damage before presenting you with final average prices. You'll want to find out what's involved before hiring a contractor to help. Call HD Foundations for assistance.
Determining What Foundation Repair Costs:
Average fees for service in the Dallas, Fort Worth area ranges between $3,500-$7,500, although some foundations cost in excess of $15,000 to fix, depending upon the amount of foundation damage they have. While house foundations are not as costly to repair as the foundations on apartments and commercial properties (restoring apartment foundations can easily cost more than $25,000, depending on the number of units in the complex), they can be expensive. To learn more, read about foundation repair in Texas.
Contractor costs for fixing slabs or pier and beam structures with foundation damage can even exceed $20,000, although may are less than $4,000. In some cases, shims may simply need to be adjusted. Because some projects are larger than others, foundation contractors must take many things into account when figuring out what slab foundation repair costs because average prices are based on size of the foundation, the number of concrete or steel foundation piers that must be installed, the extent of cracking, and how out of level your house, townhouse or apartment foundation is. Estimating repair costs can be a complicated task, so you'll want to discuss it with a qualified foundation contractor and obtain an accurate appraisal.
Because almost all foundations develop problems on one side before they develop them on the other, you'll have the opportunity to stabilize your foundation before the problem becomes extremely expensive to repair. Of course, you'll want to keep the costs for fixing your foundation as low as possible. For more information, review information about pier and beam foundations. To determine what the costs for repairing them will be (as opposed to the price of fixing a cracked slab or other foundation problems), you'll want to study the subject. Because repairs made by contractors like Foundations are done correctly, you'll want to ask us lots of questions. In the end, cost repair estimates are based largely on the extent of foundation damage, the size of your structure, the quantity of concrete or steel piers needed to support the load bearing weight of your building, and other things. To learn more, phone HD Foundations.
Additional considerations include whether contractor fees for making foundation repairs involve installing pricey steel piers or less expensive concrete ones. Because the process varies depending upon what type of foundation you have, the costs for making any necessary repairs cannot be determined until your foundation has been thoroughly evaluated by an expert. You'll want to find out more about foundation repair contractor costs and average prices, and how they are calculated in the Dallas, Fort Worth area. Whether you have a slab or pier and beam foundation, there's a big difference between spending $3,000 and $20,000.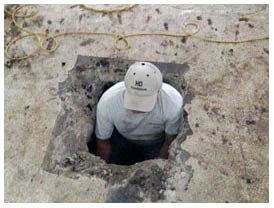 Remember: Lots of things can contribute to the expense. For more information on the cost of foundation repair, contact HD Foundations for an inspection and prices. To determine if your foundation requires service, we'll evaluate it for damage and calculate prices. If you think your slab or pier and beam foundation may need to restored, call HD Foundations today. Or, simply schedule a free foundation cost estimate online today.