Foundation Repair Arlington, Grand Prairie, Plano, Dallas, Fort Worth, Mansfield, Grapevine, Euless, Bedford, Irving, Carrollton, Coppell, Richardson, Cedar Hill, DeSoto, Haltom City, Richland Hills, Garland, Mesquite, DFW And Beyond. Call HD Foundations. We're the Best in Texas.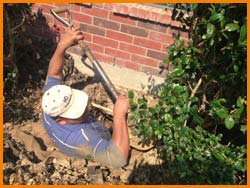 Need a foundation repair contractor in the Arlington or Dallas-Fort Worth, TX area? If so, call the professionals at HD Foundations. HD offers "Heavy Duty" slab and pier and beam foundation repair service in all Dallas-Fort Worth cities, including Arlington, Grand Prairie, Plano, Irving, Richardson, Garland and beyond.
Want to find an Arlington or Dallas-Fort Worth foundation repair contractor that has a good Better Business Bureau (BBB) rating? HD Foundations has an A+ BBB rating and a reputation for being trustworthy. If you ask HD Foundations to inspect your property, you'll get the honest truth. And when HD repairs your foundation, you can bet it's "Texas Strong."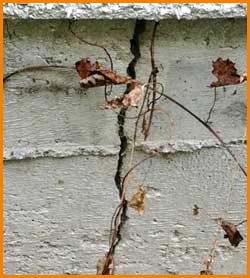 Why Foundation Repair in The Arlington and Dallas-Fort Worth, TX Area?
Property owners often need service because their foundations are cracking and their houses are no longer level. The Dallas-Fort Worth area is the largest metropolitan area in Texas and the fourth largest in the country. Arlington alone has over 95 sq. miles of land (and approximately 375,000 residents), and the entire Arlington-Dallas-Fort Worth area covers 9,000 sq. miles.When you consider that the Metroplex currently has over 6.5 million residents, it's not surprising that a lot of  property owners in the Dallas-Fort Worth, Grand Prairie and Arlington area need to have pier and beam or slab foundation repair service.
How Climate Can Affect Your Foundation: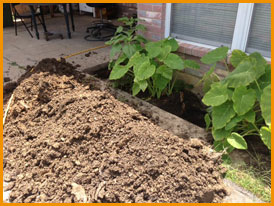 Weather changes can cause clay soils to expand and contract. Temperatures in this region have been known to reach 110 degrees in Summer and then drop well below 20 degrees in Winter. This, as well as rainfall, can damage foundations. Average annual precipitation in the DFW area (including Tarrant County, Dallas County, Collin County and surrounding counties), is between 35″-37″. While this amount of rainfall is not necessarily a problem, the fact that it can affect your foundation is.
Whether you need house, school, church or commercial foundation repair service in Dallas, Fort Worth, Arlington, Grand Prairie, Irving, Plano, Richardson, Carrollton or Mansfield, you can count on HD Foundations.That's because HD Foundations services the entire Metroplex.
How To Know If You Need Foundation Repair:
If you see foundation cracks, brick cracks and floor cracks in your house, it's quite possible that you need to have a DFW or Arlington foundation repair contractor fix your property using durable pressed concrete piers or steel piers.
Why fix your  foundation now instead of waiting? Because foundation issues get worse over time. The longer you wait to repair it, the more it will cost. That's why it's best to have your foundation professionally inspected right away.
How To Get An Accurate Repair Estimate:
To have your Dallas, Fort Worth or Arlington area property evaluated and find out exactly what's involved with fixing it, schedule a free foundation repair or concrete repair estimate online today. Or, if you prefer, just call the local contractor that will make your property "Texas Strong"…..
Call HD Foundations - 817-226-7221
We're The Best In Texas