Foundation Repair

Drainage Systems
---
When having the best service counts, contact HD Foundations. Our company offers foundation repair in Fort Worth, Arlington, Dallas and the DFW metroplex. At HD Foundations, we service two types of foundations: concrete slabs and pier and beams. If you have structural foundation damage, we can help.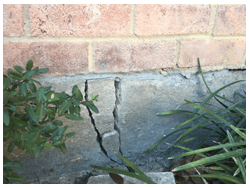 We're a company that installs interior and exterior foundation piers that are highly effective. These include pressed concrete foundation piers and steel pilings. While concrete slab foundations often develop problems, so do damp crawlspaces under pier and beam homes. Water, mold and mildew lead to sagging floors and other foundation issues. If you have a cracked slab foundation or a pier and beam structure that is sinking or settling, foundation underpinning may be the answer. In some cases, installing or adjusting foundation shims is all that's needed.
Wall cracks, floor and exterior brick cracks can be signs of foundation damage. Because expansive clay soils in North Texas expand and contract, they commonly cause foundation problems. For that reason, it's advisable to get a free foundation evaluation.
Quality Foundation Repair Fort Worth, Dallas, Arlington TX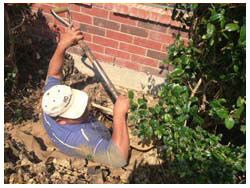 If weather has affected your concrete slab or pier and beam structure, alert HD Foundations. We're highly experienced commercial and residential foundation repair contractors. Whether you need house, commercial or apartment foundation service, we can help. We're a BBB (Better Business Bureau) affiliated company and a highly rated contractor.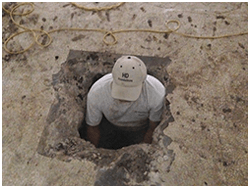 In addition to house leveling, we're known for installing yard, water and foundation drainage systems such as French drains, surface drains, channel systems and sump pumps. For top-notch foundation repair Fort Worth and DFW metroplex property owners can count on, call HD Foundations. We'll explain more about why foundation repair is commonly needed in North Texas, including Tarrant county, Dallas county, Collin, Ellis, Denton, Johnson county. HD Foundations offers free foundation repair estimates in the DFW metroplex and a lifetime foundation warranty. Contact HD Foundations for a foundation evaluation today.
817-226-7221 or 972-381-2764