There are several piers foundation repair contractors in Texas use, although the best contractors choose to fix slab foundations which have durable, foundation piers made of concrete or steel. Learning which should be picked when making repairs is important. Contractors select these two kinds of foundation piers quite often because they are very long lasting and offer lots of stability, especially underneath slabs.
When deciding which foundation piers to use when repairing foundations, contractors in Texas use the piers best suited to soils in cities such as Fort Worth, Dallas, Irving and Grand Prairie, and generally use concrete piers to repair slab foundations. Why? It's because concrete foundation piers are less costly than steel pilings, although are good for fixing slab foundations. That's just one of the reasons why piers are chosen when slab foundations need to be fixed. You'll want to give careful consideration to choosing the best foundation repair contractor for slabs, and find out why it's so important to pick the best one in the Dallas, Fort Worth, Texas area when you need a superior contractor. One major reason why is because the most excellent foundation contractors warranty their foundation work and slab repairs. These contractors also guarantee foundations on pier and beam structures. Another reason why the best contractors are selective generally fix concrete slab foundations using concrete foundation piers is because these heavy pilings are capable of carrying the load bearing weight of a house, apartment or commercial building. In addition, they are not costly when compared to the price of steel foundation piers, which can be as quite pricey.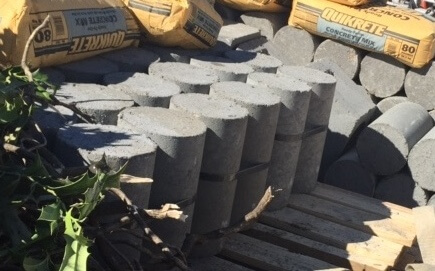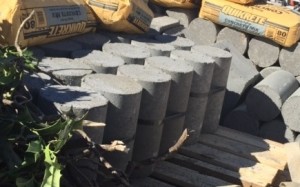 About The Piers Foundation Repair Contractors In Texas Use:
As a general rule, contractors in the Dallas, Fort Worth, Irving and Grand Prairie use concrete piers or steel piers. Concrete pilings are about six or seven inches around in diameter and approximately 10-12 inches long. These piers are placed one of top of the other, and then placed beneath your slab or pier and beam foundation. They are used extensively in Texas because they're so reliable. Depending upon the depth of the soil under your foundation, the contractors you have chosen to fix your foundation may require as few as six beneath your foundation or as many as 11-15 because that's best. In certain parts of the state, steel and concrete pilings are installed 20-30 feet beneath the surface of the earth. It's information worth learning about. The foundation piers that the best contractors use for fixing slabs when they're doing foundation repair in Texas, especially in cities such as Grand Prairie, Garland, Arlington, Grapevine, Carrollton, are concrete piers. Because wooden beams frequently rot, concrete piers are often needed under structures other than slabs. Almost all local foundation repair contractors use them in the state of Texas to support pier and beam houses, too. There are lots of reasons why piers work and are used when repairing foundations, including concrete ones. One reason why they work is because Texas foundation repair contractors in Fort Worth, Dallas, Grand Prairie, Irving and other cities install the concrete or steel foundation piers deep in the ground and secure them. They are long lasting and that's another reason why they work so well and are frequently used in Texas areas.
If you want the best slab foundation contractors to come by and repair the foundation on your Texas property, call HD Foundations and find out why we're the contractors you should choose us to fix your slab foundation using concrete or steel foundation piers. You'll discover it's because our piers work. It pays to be picky. To schedule a free estimate, contact HD Foundations today and ask us to evaluate your foundation at absolutely no charge. We do a solid job,  install concrete piers as well as steel pilings, and will be happy to discuss both options with you.
Updated 7/6/2021