It's true that concrete piers work well on foundations, but there are different types. There are many reasons why these pilings are used for labor, including the fact that concrete piers are highly effective and lasts for years. 

About Concrete
Concrete is utilized for foundation work because it's incredibly strong, effective and withstands the test of time. It has been around forever and is the most commonly used man-made material in the entire world. Concrete is used for all different types of things, including foundation piers. That's why piers made out of concrete are so popular when toiling on foundations in Texas. They stabilize buildings and houses. Concrete is also very durable and inexpensive, so it doesn't adversely affect the cost of labor when making repairs to foundations. It is effective in all areas of Texas, and works especially well when used to elevate house foundations and be used as concrete piers. While there are many kinds of unique structural supports that are industry favorites, piers that are structurally sound such as those manufactured out of concrete are very good. They're commonly used when performing jobs that require pouring concrete slab foundations for residential and commercial buildings.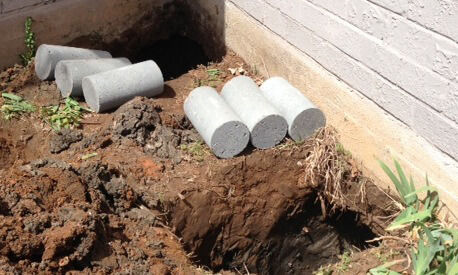 How Concrete Foundation Piers Work
One of the many reasons why Fort Worth, Grand Prairie, Irving and Mansfield area homeowners choose them is because they can withstand the rigors of labor. Concrete piers are pressed, thick structural supports that are strong enough to keep your structure level when performing foundation repair.  That's one of lots of good reason why piers that are carefully crafted from concrete do well when performing foundation labor. These pilings are different — they're heavy-duty and stronger than many other types of pilings. Need another excuse for using concrete foundation piers? They're perfect for working on all sorts of tasks and create a healthy foundation. Another justification for utilizing them is this: They perform splendidly when used as concrete supports to end foundation issues. While piers made from concrete aren't cheap, they  cost less than others and work just as well.  That's one of the primary reasons homeowners use them. To learn more, review information regarding which is better: concrete piers or steel piers. You'll want to employ one of these types on your next foundation job. If you're sick and tired of paying high prices, get affordable piers made from concrete because they're effective when toiling with foundations and making repairs.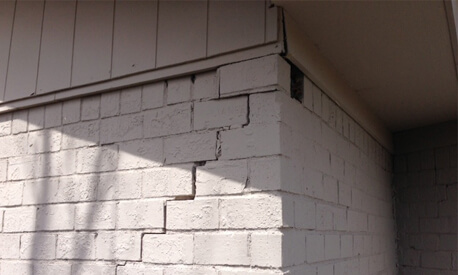 What Makes Concrete Foundation Piers Different From Other Types?
One of the main differences is that they are affordable and offer long term stability. There are other sorts of piers that can be installed deeper in the ground, but these piers are unique. Even though there are a variety of pilings on the market, property owners and contractors know that pressed concrete piers and can meet the many demands of foundation work and aren't the same as others. What's more, these sorts of piers are capable of supporting the load bearing weight of a house. Concrete doesn't break easily, and so the piers aren't likely to deteriorate. That's what makes them different from other types of concrete foundation piers. Toiling with these is most common in this area than working with other sorts of supports. Because these piers are the kind manufactured from concrete instead of costly material like steel, they're less expensive than others and function just great. That's why they're commonly used for foundation repair and other jobs.  They're sturdy, too.  The use of piers prevents foundation damage and keeps your house level. And because they're made of concrete, they don't deteriorate very easily.
To see if you could benefit from the installation of pilings, contact HD Foundations. Schedule a free foundation estimate online, or just call the local contractor that uses these types of supports on work for lots of reasons.