At HD Foundations we install foundation piers on a regular basis. The types we use include pressed concrete piers as well as steel foundation piers. Both are considered to be excellent and commonly used for foundation repair in the metroplex. While foundation piers manufactured out of concrete are extremely popular, steel piers are installed by local contractors, too.  If you have questions about which pilings to use, just contact HD Foundations. We install both types of piers under the foundations on houses, apartments and commercial structures.
Why HD Uses Concrete Or Steel Foundation Piers:
We utilize them in the Dallas, Fort Worth, Texas area because they're effective. Whether you have a rotten pier and beam foundation or a problem with a cracked slab, you'll want to learn more about these two types foundation pilings. A common question HD Foundations is often asked by homeowners is this: Concrete piers vs. steel piers: which is best? When evaluating a foundation for repair service, HD Foundations will gladly explain the benefits of both types of piers. Deciding which method of fixing a foundation is most appropriate requires evaluating your particular situation and the depths of the soil in your area. Both concrete and steel piers are generally considered to be good foundation repair methods in DFW, TX, Most of the time customers choose to use concrete foundation piers because they're durable and cost less than steel pilings. They're frequently utilized when repairing concrete slab foundations in the metroplex, as well as when fixing pier and beam structures. These supports are frequently installed 8-12′ deep, unlike steel pilings which may be required if soils are 30-75′ deep. Certain cities in the Dallas, Fort Worth area have deeper soils than others, and reaching bedrock can be a problem. While pressed piers made out of concrete may need to be adjusted at some point, that's generally covered by a warranty. Ask your foundation contractor before authorizing any service on your house, apartment complex or commercial building. Whether it's a concrete slab foundation or one made using piers and beams, you'll want to get all the facts before initiating the project.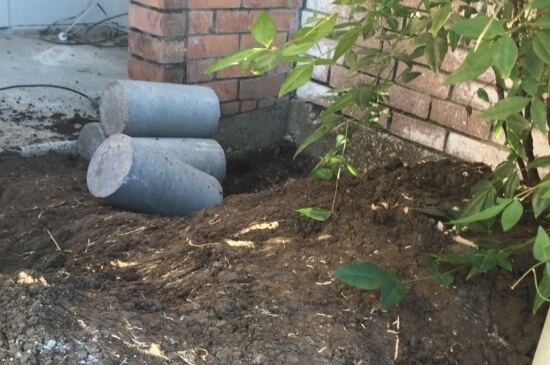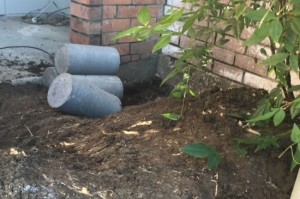 Foundation piers are strong enough to support the load bearing weight of house foundations and and have been installed in the area for years. Pilings manufactured from pressed steel are often well suited for deep soils, but they can cost thousands of dollars more to install than concrete piers. Price is often a factor when evaluating your foundation and deciding which piers to use for your foundation. There's no doubt that these strong steel supports are sturdy, but they're generally not required to stabilize a slab foundation. Most contractors agree that concrete piers work just fine for the majority of foundations projects in this area.
In addition to knowing which type of pilings to use, you'll want to find out more about choosing the best contractors. Because a qualified Dallas, Fort Worth expert can quickly determine whether concrete foundation piers or steel ones are the best method of fixing your foundation, you'll want to consult with a professional before making a decision. Utilizing either type of piers around and under your foundation will make your house level. Keeping the foundation on your structure even is essential because it will stop cracks and other forms of deterioration from occurring.
To find out more and determine if you require foundation piers, schedule a free estimate on foundation piers online today. Or just call HD Foundations.
Updated 9/20/2021