For foundation repair in Plano, search no further than the contractors at HD Foundations. When you want concrete slab foundation or pier and beam service, get a foundation estimate on your structure. We're the foundation contractors to call when something's up. Read this great information about foundation repair facts vs. fiction. Don't believe myths.
In the event your property has deteriorated, we can lift your cracked foundation using pressed concrete piers or steel piers. We install these pilings beneath house, apartment and commercial foundations in the North Texas area on an as-needed basis. If your property does need to be fixed, we can tell you how many foundation piers will be required in order to restore your structure and provide you with a no-charge appraisal.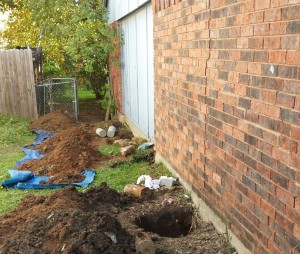 It's important to get all the facts when dealing with foundation problems. There are many untruths surrounding this topic and you can't believe everything you hear. At HD Foundations, we'll perform a free foundation inspection on your building and then provide you with an estimate. If we determine that repairs should be made on your foundation, we 'll let you know. We perform evaluations all throughout the metroplex.
All types of substructures frequently need attention. If you wish to look into it, review this information on foundation design using concrete slabs. It's best to find out if your house is sinking down and settling, or see if it's shifting up on one side or the other. Take time to discover what needs to be done if your foundation does have issues.
Why Search For Excellent Foundation Repair Companies?
The main reason is this: The best Plano foundation contractors guarantee their work. As a reputable, group, you can rest assured that any service HD Foundations performs on your concrete slab, wooden beams, or piers will be long-lasting. And because we offer a warranty on foundation service, you don't have to worry about costly problems in the future. It pays to have pilings installed by a reputable foundation contractors like HD Foundations for that reason. One thing's for certain: all foundations, included broken slabs and those made with beams eventually shift, lean, settle and need to be fixed using some type of piers. That's just reality.
So why wait? To be proactive and save on the price of fixing your house or structure, see about contacting HD Foundations for a free foundation estimate online today. As the best contractors for the job, you'll see that we perform thorough inspections and can restore your house, apartment or commercial property quickly.
Updated 5/18/2021