To avoid expensive repairs, it's good to know how to protect your house foundation in spring. With temperatures becoming increasing warmer in areas like North Texas, there are things you can do to help prevent foundation problems. By taking preventative measures, you can minimize expenses and keep your house strong and stable.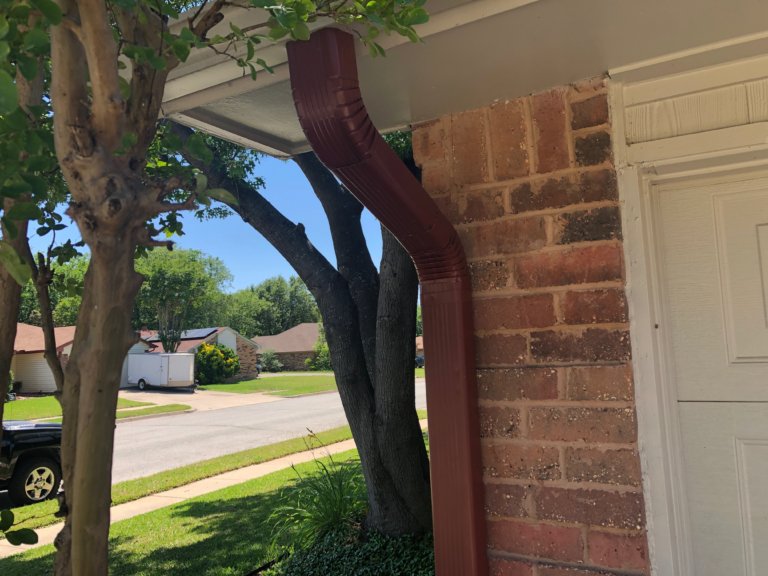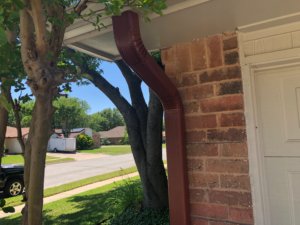 6 Tips For Protecting Your House Foundation In Spring:
Check for drainage problems. Water can do a tremendous amount of damage to a house foundation so make certain that you don't have excess water pooling around your house. It can seep beneath you slab or pier and beam foundation and weaken your structure. If you do have issues, contact a drainage contractor for an evaluation. You may need a French drain or even a surface drainage system. Learn about wet slab foundation drainage issues and prevention.
Clean out gutters and downspouts. Leaves and other debris that gets stuck in gutters as well as downspouts will prevent them from working correctly. Making sure that your gutters are clean is an inexpensive way of protecting your foundation from water.
Look for sheetrock cracks and gaps in exterior brick. These are often tell-tale signs of foundation issues. Hairline cracks are nothing to be concerned about, but cracks that are 1/8″ or larger should definitely be looked into.
Plant trees a safe distance from your foundation. Tree roots can grow beneath your house and wreak havoc on your house as well as plumbing pipes. They can also suck the moisture out of your soil, which can lead to foundation movement. Depending upon the type of tree you're planting, you need to place it 25-30′ away your house or even further away than that. You may want to review how to pick the best tree that will not damage your foundation.
Mulch flowerbeds. This will help retain moisture in the flowerbeds that are positioned around the perimeter of your home. Don't let your soil get too dry or too wet.
Water your house foundation when it's hot outside. Extreme heat impacts soil. To minimize sinking or sloping, run a soaker hose about 18″ away from your foundation when the weather is exceedingly dry.
If you've taken the time to check into protecting your house foundation in spring and still have concerns, call HD Foundations. We repair house foundations all across the Dallas-Fort Worth, TX metroplex. Contact us today for a free evaluation today.