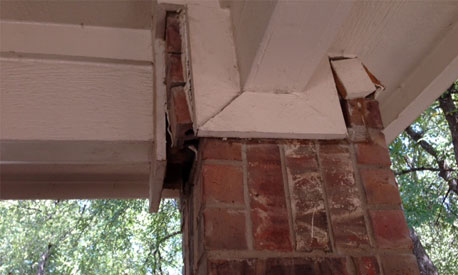 Before hiring anyone to work on your property, it's important to get as much information as possible. Here are six questions you should ask foundation repair contractors before hiring one:
What foundation repair methods do you use?
There are various methods of foundation repair. You'll want to find out the contractor installs pressed concrete piers, steel piers and other types of foundation piers. You'll also want to verify that they have lots of experience installing these types of piers.
What's involved with repairing a foundation?
The difference between installing exterior piers and interior piers can mean the difference between a big mess and none at all. That's because interior piers will require cracking the concrete slab foundation in order to install piers underneath it. If you have carpet or tile, it will have to be removed prior to doing this work. Also, furniture will probably have to be moved.
How long will it take to fix my foundation?
No one like surprises so it's best to find out right away how long it will take for the contractor to complete repairs on your house or commercial property. Most house foundation repair can be completed in 2-3 days, however, if the property is heavily damaged, foundation repair can take up to a week to complete.
How much does foundation repair cost?
It's imperative to know the answer to this before you get started. In fact, you should have a contract outlining costs before the repair process ever begins. The cost of foundation repair service  can range from high to low depending upon all kinds of things. The price can be as low as $1,800 or well in excess of $10,000 if there is severe damage.
Is a building permit required for foundation repair?
In the vast majority of DFW area cities, a building permit is needed for house foundation repair. An experienced contractor should be able to tell you whether you need a permit or not. Or, if you have questions, just call the city and find out. If you proceed with work before obtaining any necessary permit, you could be subject to a fine.
Is a structural engineer's report needed on my house foundation?
If you live in a DFW area city that requires a building permit, then an engineer's report is needed. Also, when selling to a homeowner who is seeking to obtain FHA or VA financing, it is also required.
If you believe your house or commercial property needs work, schedule a free foundation repair estimate online.