Updated 3/21/2022
Due to dry climate conditions in many regions, it's important to know how often you should water your foundation. By making sure that the soil around your foundation doesn't get excessively dried out, you can avoid slab foundation cracks and pier and beam issues. Homes that are positioned on clay soils warrant special attention.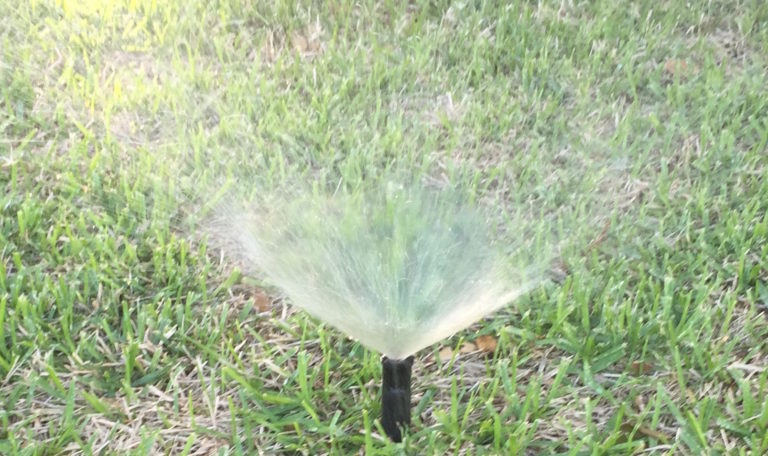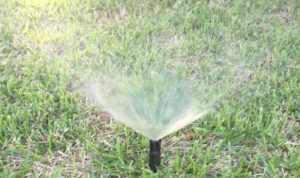 CONSIDER HEAT WHEN DETERMINING HOW OFTEN YOU SHOULD WATER YOUR FOUNDATION
In areas such as the Dallas, Fort Worth Texas metroplex, where temperatures reach 100% degrees, your house foundation should be watered every single day during the dry months. It's best to keep the clay soil around your foundation damp, but don't get it too wet. That's because too much moisture can do as much harm as not enough water. If you walk around your foundation and the ground is squishy, you're applying way too much moisture.
When utilizing a sprinkler system, let the system run for approximately 15-20 minutes a day. It's best to do this after the sun has gone down in order to ensure that the water doesn't evaporate too quickly. Make sure the water is not splashing directly on your house or right next to the foundation. Ideally, the water should land about 10-15 inches from your foundation. The idea is try to maintain a relatively constant level of moisture around your foundation in order to prevent it from becoming too dry or too wet. To learn more, find out how hot summer weather damages foundations.
In the event you're using a soaker hose to protect your foundation, you should water it more frequently because these types of hoses release water slowly. As a general rule, running the water for about 45 minutes to 1 hour is often enough to help protect your foundation from cracking or moving. Since all sides of your foundation can suffer damage when it's hot, you'll need to have multiple soaker hoses. These are things that you can buy at any regular home improvement store. All things considered, they're a very inexpensive way of helping you to maintain your foundation.
ABOUT CLAY SOILS AND WATERING:
These types of soils found under foundations in the North Texas area are well known for being expansive in nature. That means that when they get really wet, they'll puff up and get larger in volume. The reason you don't want to over water your foundation is that too much water can push it upwards. That can ultimately lead to a lot of difficulties. To be on the safe side, just keep your soil moist, but don't over do it.
If you see any indications that your foundation has suffered damage, contact HD Foundations. We'll be happy to inspect your property and make recommendations.