Foundation Repair
Keller, TX
HD Foundation Repair Can Protect Your Valuable Structure.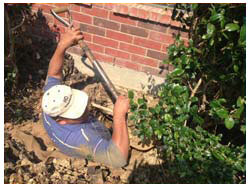 Searching for foundation repair in Keller? We're contractors that solve foundation issues such as cracks. So contact HD Foundations. We offer free evaluations on structural foundation damage. When you need effective pier and beam or slab foundation repair solutions, we can help. HD Foundations is a Better Business Bureau-affiliated company with an A+ rating.
About Foundation Repair In Keller: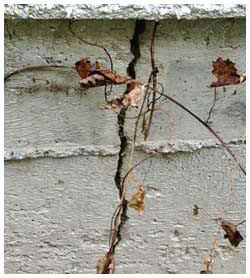 * It protects concrete slabs and pier and beam structures from foundation damage, including cracks in sheetrock, tile floors and more.
* It safeguards your foundation from inclement weather that affects your foundation. Extreme heat and seasonal flooding are real threats.
*  It stops foundation movement caused by the expansive clay soils in the DFW Metroplex.  They shrink and swell, depending upon climate conditions.
* Foundation service is common because plumbing leaks can destroy or crack concrete slab foundations. They also ruin crawl spaces by causing mold and mildew. Water can be a major concern.
If you live in Keller, foundation repair may be necessary for many reasons. It's important that pier and beam foundation issues such as damp crawl spaces and sagging floors be dealt with. As part of our procedure to fix foundations, HD Foundations installs steel foundation piers or pressed concrete piers. We install them in Keller when we see foundation repair problems. That includes sinking, heaving and foundation settling.
About Problems, Cracks, Foundation Repair Solutions: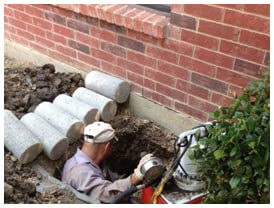 We resolve issues such as crevices by making your house level. The pros at HD elevate your foundation in order to make it even. This ultimately eliminates cracking and shifting. At HD Foundations, we specialize in residential properties. We're foundation repair contractors that offer a lifetime foundation warranty.
Get Contractor Foundation Estimates Free:
If you think your property may be at risk, contact us about installing foundation piers. To make your Keller structure stable, schedule a free foundation repair estimate/evaluation online today.