Cracked Foundation Repair Dallas, Fort Worth, Arlington TX
Enlist HD Foundations For Cracked Foundation Repair. Stop Issues That Cause Fractures.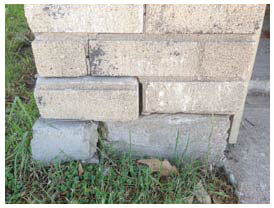 If cracked foundation repair in Dallas, Fort Worth, Arlington, TX is necessary, contact HD Foundations. Concrete slab cracks cause foundation problems. Over time, gaps will only increase in size and cause foundation damage.  It pays to stop concrete slab issues quickly. If you require cracked foundation repair in Dallas, Fort Worth, Arlington or elsewhere in the metroplex, call us. We have years of experience dealing with  foundation crack issues.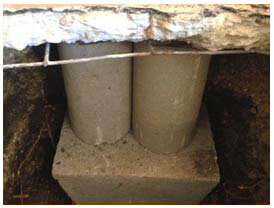 Why Homeowners Need Cracked Foundation Repair In Dallas, Fort Worth, Arlington:
 Soils in this area expand, contract and cause foundation movement. This leads to fissures, sinking and settling. You may want to read about the causes of foundation cracks and how to repair your concrete slab.
Plumbing leaks and excessive moisture in a fractured foundation can create gaps. This causes deteriorate and weakens the strength of the concrete. Learn more about the  reasons not to put off foundation repairs
Large tree roots can creep beneath your concrete slab and wrap around plumbing pipes. They can even push your foundation upwards.
Poorly compacted soil causes splintering in slab foundations.
 If your Arlington, Fort Worth or Dallas property needs repair due to a cracked foundation, HD Foundations can perform a free foundation evaluation. Over 20% of structures in the North Texas area have foundation issues. By being proactive and stopping the very causes of cracks, you can minimize foundation repair expenses.
What Cracked Foundation Repair Costs: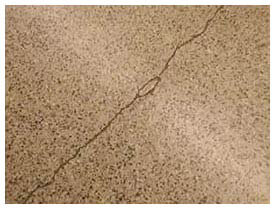 Fees for fixing broken foundations can vary greatly. Costs in the Dallas, Fort Worth and Arlington area can vary depending upon a number of things. Charges for foundation repair could be less than $2,500 or more than $10,000. A lot depends on how splintered your foundation is and the number of foundation piers required to stabilize. The more severe the breakage, the more likely the damage has impacted your home.
Obtain Free Repair Estimates:
If you see fractures, call us about having your foundation damage evaluated. To preserve your home, ask us to check out your foundation in Arlington, Fort Worth or Dallas. Cracked foundation repair estimates can be scheduled free online and take about 45 minutes. Or, just phone HD Foundations. We service the entire DFW metroplex, including Irving, Plano, Grand Prairie, Euless, Carrollton, Garland and Richardson.