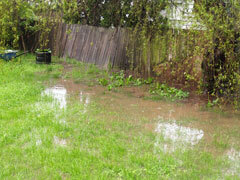 If you have foundation crack issues, that's a good indications that your homes need slab foundation repair.  Fractures are a problem for many property owners  in the Dallas, Fort Worth area. It's important to stop the causes of cracks and other troublesome foundation issues right away. 
Soil movement and moisture can contribute to foundation fractures. When attempting to determine what is creating these gaps, consult a contractor like HD Foundations. We can prevent further foundation damage. To minimize problems, end slab foundation repair issues and cracks as soon you notice them.
About Foundation Cracks Issues:
These types of foundation problems generally occur in concrete slabs. That's because slab foundations rest directly on the ground and are manufactured from concrete. Over a period of time, concrete will splinter for all types of reasons. Fact is, concrete slab foundation issues are exceedingly common in this region. It's important to have them fixed in order to avoid lots trouble in the future. Of course, it's a good idea to be proactive because it will also save you dollars in the end.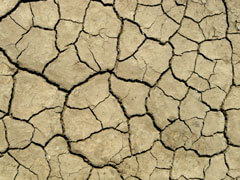 If you want to know more about these cracks, study foundation issues in North Texas.  One way to end these problems is by keeping the area around your foundation at the relatively same moisture level at all times. This involves using a sprinkler system to water your foundation. This will minimize cracking. You can avoid costly trouble and the need to have your foundation fixed by doing that, or else by utilizing a soaker hose around your foundation. It's important to take these steps because when soil cracks and shrinks, it causes foundation movement. Be proactive and you can prevent the need to have concrete slab foundation repair on cracks and lots of other issues.
About Slab Foundation Repair:
Cracks are the primary reason property owners need to fix their concrete slab foundations. There are several different methods of performing slab repairs, but the most common ones involve installing concrete piers or steel piers. A foundation repair contractor like HD Foundations can tell you all about it because we have extensive experience fixing these foundations on houses and other properties.
About The Causes Of Foundation Cracks And How Slab Foundation Repair Stops Issues:
One of the many causes of crevices in foundations is the constant shrinking and swelling of soil around the foundation. Hot summer weather and an abundance of water can create all kinds of issues, including foundation cracks. Large crevices can cause foundation settling and create the need for costly repair work on your slab. It pays to terminate whatever is causing fractures. So contact HD Foundations. If your foundation is not level and you notice damaging issues, schedule a free slab foundation repair estimate online today. We service Dallas, Fort Worth and the entire metroplex.
Updated 5/14/2020