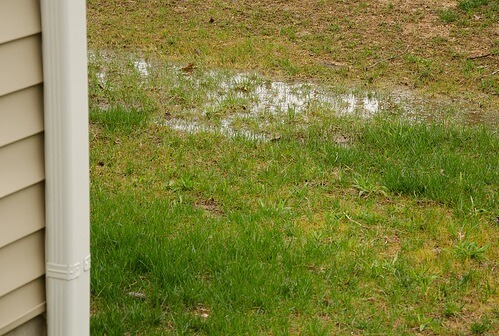 There are many ways of avoiding foundation drainage problems in Dallas, Fort Worth, Arlington, Irving, Plano and the DFW metroplex. Here HD Foundations offers three tips for preventing issues relating to water drainage and your foundation. Whether you have a slab foundation or pier and beam structure, take preventive measures. By doing so you can avoid foundation repair and resolve all kinds of drainage trouble. And remember: Drainage estimates are free.
It's imperative to prevent moisture from accumulating under or around your foundation. Water that is pooling in the crawl space of a pier and beam foundation can cause the beams to rot. Mold is another concern. Rainwater or other forms of moisture seeping beneath your slab foundation can cause it to move and heave. Moisture commonly causes foundation cracks in concrete slab foundations. It also destroys pier and beam structures. Find out more about foundation drainage.
It's imperative that water drains away from your foundation. If you're concerned about water drainages, have a system installed around your foundation in order to prevent trouble. Follow these tips for protecting your slab or pier and beam foundation. 
HD Foundations' Three Tips For Avoiding Foundation Drainage Problems:
Make sure your yard slopes away from your home. Dallas, Fort Worth, Irving, Arlington and Plano area residents require drainage correction using French drains, surface drains and sump pumps a lot. That's because it rains so much at certain times of the year. Creating a strong slope is a viable solution for averting water drainage trouble affecting your foundation.
Have gutters and downspouts installed around your house or commercial property. By draining water away from your foundation,  you can prevent costly foundation trouble and the need for foundation repair later on. Remember: It's imperative to resolve foundation problems caused by poor drainage conditions.
Install a French drain around your foundation. A sump pump is highly effective in crawl spaces. Surface drains can be used to remove lots of yard water fast.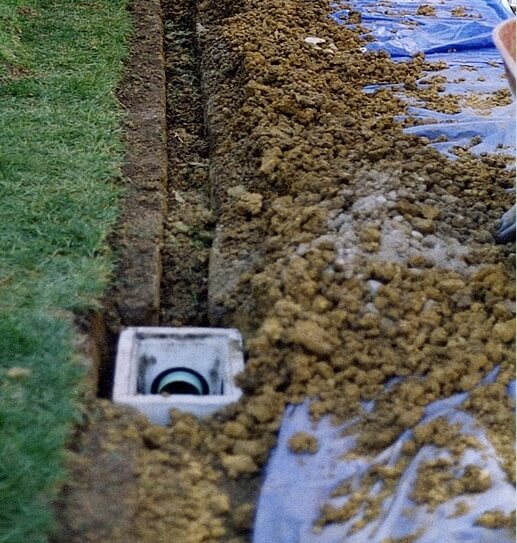 Why Install Drains Around Foundations?
Because proper foundation drainage prevents problems such as foundation damage on Dallas, Fort Worth houses. Poor drainage can lead to slab foundations cracks and serious crawl space issues. It's important to have your foundation drainage situation evaluated by an experienced drainage contractor like HD Foundations. If your yard or house foundation does require drainage correction, have a drain installed. Plus, follow our tips and take corrective steps.
Get Free Drainage Estimates:
Call HD Foundations because we can help you avoid foundation drainage problems. Whether you're in Dallas, Fort Worth, Arlington, Irving or Plano, foundation drainage estimates are free. We service the entire DFW metroplex.
Updated 6/16/2020