Foundation Repair
Southlake, TX
For Foundation Repair in Southlake, Enlist HD Foundations. Benefit From Our Lifetime Warranty.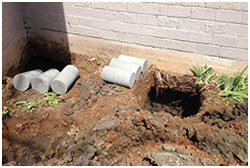 If foundation repair in Southlake is required, call HD Foundations. We're contractors that uses a technique for making repairs that has proven to be effective. Learn about our guarantee and schedule a free estimate.
Why Do You Need A Southlake Foundation Repair Company Like Hd Foundations?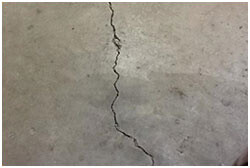 * We're a BBB accredited contractor that installs pressed concrete foundation piers and steel piers. These pilings make your foundation stable and eliminate foundation issues
* Volatile weather causes foundation problems that will ultimately result in foundation damage. Over time, hot sun and pouring rain wreaks havoc on your home. A specialist can identify potential problems.
* Your Southlake structure is positioned on expansive clay soils. These soils expand and contract, leads to foundation movement. Whether you have a sinking pier and beam foundation or a cracked concrete slab, the issue can be resolved by a professional.
*Making repairs will save you money in the end. Extensive foundation damage can be costly to fix. Issues such as sheetrock cracks, gaps around windows and doors, and exterior brick fractures get worse over time. Contractors such as HD Foundations minimize foundation damage by making your structure level.
By employing an effective foundation repair process, Southlake homes can be protected from experiencing foundation settling and sinking. HD Foundations' procedure for fixing foundations involves lifting your slab or pier and beam structure in order to make it upright and even.
About HD's Foundation Repair Warranty: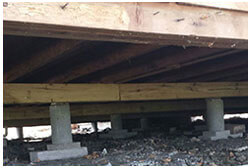 Our guarantee lasts a lifetime. This means that as long as you own your house, it's covered. If your foundation piers ever need adjustment, we'll fix them for free. Find out more about our foundation repair warranty.
Request A Foundation Estimate Online:
In order to avoid sloping, sinking and other foundation problems, contact us for an evaluation on your Southlake home. Just schedule a free foundation repair estimate online. Or, if you prefer, phone us.