Foundation Repair
Mesquite, TX
Call HD Foundation Repair Company. We Offer Solid Solutions.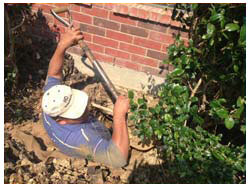 Need a foundation repair contractor in Mesquite, TX,? Call HD Foundations. Our company resolves all kinds of foundation problems. We have extensive experience dealing with foundation damage. When you enlist our company for foundation repair, you'll receive a lifetime warranty.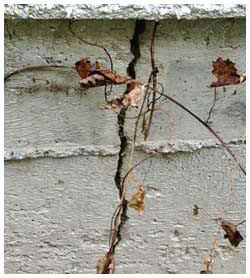 Why Contact HD For Mesquite Foundation Repair?
*  Slab and pier and beam foundations in the Mesquite area commonly develop issues due to expansive clay soils in the area. The soils shrink and swell, depending upon the climate. They are very active and can cause substantial foundation damage to any home in the DFW area.
* Excessive heat in the summertime can lead to dry soil around your foundation. This could create foundation cracks, slab fractures, broken tile floors and sheetrock fissures. When it's 90-102 degrees outside, be sure to water your foundation on a regular basis.
* Flooding can result in foundation heaving and other types of foundation movement. Sinking and settling may require that you have house leveling service using steel piers or pressed concrete foundation piers. Mesquite foundation repair solutions of that type are highly effective. HD commonly installs both types of pilings.
* Plumbing leaks under slab foundations, as well as pier and beam homes, can destroy your property. Excess moisture can lead to foundation heaving. That means your foundation has been pushed upwards due to the weight of the water. Slab foundation cracks and tile cracks often become visible when that happens.
As experienced foundation repair contractors in Mesquite, foundation piers are what we install to make your home level. They're a great solution because they're very strong and long lasting.
How Foundation Repair Contractors Resolve Issues: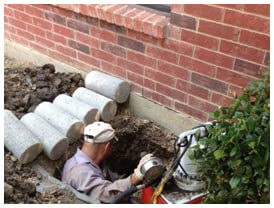 The first thing we do is excavate holes around your foundation in order to install foundation piers. Then we elevate your house and put it on top of the piers. This prevents cracks in concrete slabs and other forms of foundation damage. If you live in Mesquite, read about foundation repair problems. Specialists like HD Foundations see them all the time. When servicing pier and beam foundations, we make our repairs in much the same way, although there are some differences. Regardless of which type of foundation you have, it's important to avoid foundation mistakes.
Obtain A Free Foundation Estimate:
The fastest way to find out whether you have foundation damage and require professional service is to ask HD Foundations in evaluate your structure. It's easy to schedule a free foundation repair estimate in the Mesquite area online today.