Foundation Repair Garland, TX
Call HD Foundations For Foundation Repair. We're Contractors That Offer Solutions.
When you need Garland foundation repair contractors, count on HD Foundations. Our company utilizes a repair technique that's generates solid results. Get in touch with us today. We offer free foundation evaluations/estimates, stop structural foundation damage, and resolve foundation problems.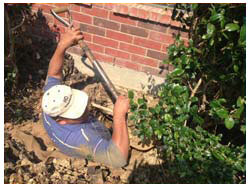 Why Contact HD, A Garland Foundation Repair Company?
Slab and pier and beam structures in the DFW area are prone to deterioration. This is due to expansive clay soils and variable climate. Structural foundation damage is a real issue because temperatures often exceed 100 degrees and seasonal flooding is common. These conditions cause soils to shrink and swell, which leads to foundation movement.
Enlisting a Garland contractor to perform the house foundation repair process ensures that your home is upright and even. Our company fixes concrete slab foundations as well as pier and beam homes. Sagging floors or wet crawl spaces are problems. If you see signs of foundation damage, call us for crawl space repair.
We install steel pilings and pressed concrete foundation piers that are pushed to the point of refusal. House leveling service preserves your residential property.
Our Garland foundation repair company offers customers a lifetime foundation warranty,
We have an excellent Better Business Bureau rating and have served North Texas for years.
About The Types Of Foundation Problems HD Resolves: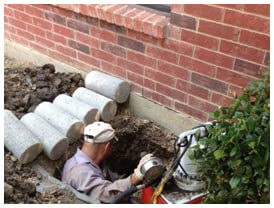 We prevent issues such as sloping and sinking in your foundation. HD stops stop exterior brick cracks, uneven floors and foundation settlement.
Our repairs can prevent heaving. That's a condition that often occurs in slab foundations and and pier and beam houses that have moisture problems. House leveling will make it even again.
HD Foundations' contractor services stops wall cracks and crevices in ceilings and floors. It prevents your doors and window frames from becoming misaligned and doors from being stuck.
By installing interior or exterior pressed concrete foundation piers in Garland, foundation repair issues such as slab foundation cracks can be eliminated.
We stop moisture problems by installing drains or sump pumps.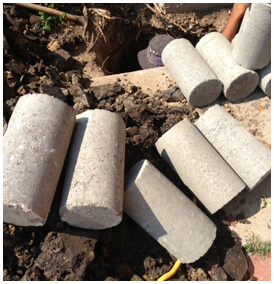 Find Out About Our Process. Get A Lifetime Foundation Warranty And Free Estimates.
HD Foundations guarantees its service. If you're a homeowner, ask us to perform a free foundation evaluation at no charge. If you need a contractor for foundation repair in Garland, a free foundation evaluation can be scheduled online today. We service residential properties all throughout the Dallas, Fort Worth metroplex.