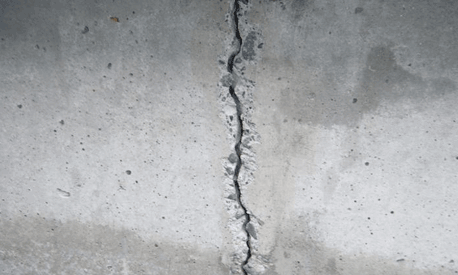 Cracks in slab foundations are normal, but larger concrete slab cracks can lead to foundation damage. They're a common problem in the Dallas, Fort Worth, TX area and they often need foundation repair. Fact is, fractures in slabs are one of the common causes of foundation damage. You'll discover that cracks are a very good indicator of concrete slab foundation issues. When you see crevices that are growing increasingly larger, you may need slab foundation repair service. If so, call HD Foundations.
About Concrete Slab Cracks And Foundation Damage:
Fractures induce deterioration in slab foundations by creating a variety of issues. Cracking that has occurred in your slab foundation is probably one reason that your concrete foundation is not level. Gaps are form of deterioration that only becomes progressively worse.  You'll want to learn how repair service can effectively stop slab foundation repair problems. Splits caused by movement are a critical factor that often creates the need for property owners to fix the damage on their slab foundations. Worse yet, extreme cracking in your concrete slab can harm your foundation by making one side lower than the other and creating dangerous conditions.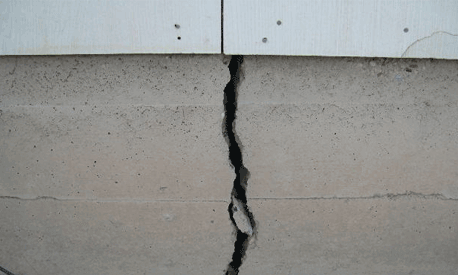 How Slab Foundation Repair Ends Foundation Problems:
Crevices are created by many things including soil and water in the Dallas, Fort Worth area that seeps under your slab foundation. Breaks can negatively impact your concrete slab by causing the foundation to move, deteriorate and ultimately break. By having your slab foundation repaired, you can terminate many complications that commonly develop over time. Homeowners frequently require concrete slab foundation repair on cracks. It stops what's causing the problems that are damaging your foundation. Water can cause the dirt under your house foundation to expand and contract, harm the slab, and induce cracks in concrete, too. If this happens, contact HD Foundations. It's a good idea to see information about foundation damage in Texas and causes, and end trouble as soon as you notice it.
To stop harmful fissures in your foundation, follow these six steps: (1) Examine your slab for any signs of damage in the concrete. (2) Hire a contractor to examine your concrete and perform repair service on your cracked slab as fast as possible. (3) Water your slab in order to maintain an even moisture level. This is an important stage in the process because it minimizes fractures other damaging conditions. (4) Install a foundation drainage system, if needed, to guard against gaps in the concrete slab. (5) Act quickly to stop any slab cracks that are causing harm when they're still small. This could prevent the need to fix your slab. (6) Install foundation piers made of concrete or steel under your foundation. There are many things that can damage your property and it pays to know hot to avoid deterioration in your slab. To prevent your foundation from cracks that are causing damage, schedule a free estimate on slab foundation repair online today. Or, if you prefer, just phone us.
Updated 11/30/2020