PARKING LOT REPAIR
DALLAS, TX
Get Parking Lot Repair In Dallas, TX. Paving, Resurfacing Parking Lots Stops Cracks, Issues.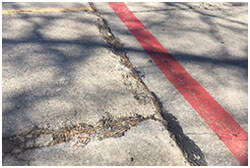 Need cracked parking lot repair in Dallas, TX? Paving can stop cracks and other issues. Somegteims resurfacing is sometimes the best answer. Contact us because we use effective methods. What's more, we offer estimates on Dallas properties free of charge. For superior parking lot repair and paving, as well as patching and resurfacing service, just ask the professionals at HD to stop by.
About Parking Lot Repair In Dallas, Paving Parking Lots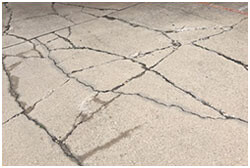 One of the the ways that having your parking lot fixed by a good company can help is by stopping what's causing crack damage. Over time, tissues in parking lots increase in size and become more expensive to mend. What's more, if water enters the small spaces inside cracks, it can seriously weaken your parking lot surface. This leads to issues and safety concerns such as people tripping and falling. Automobiles and trucks can also be easily damaged. While minor parking lot repairs may work on Dallas some parking lots, paving, resurfacing and other services might be justified.
Because weather can be very extreme in this region of the state, many parking lots are harmed. A lot of deterioration takes place during the hot summer months when soil expands and contracts. Rainfall, which is typically around 37" a year in this region, can also be a factor and create problems. When you need a company known for being great parking lot paving contractors in or around Dallas, call us. Cracked parking lot repair issues at commercial or industrial business complexes, apartments and residential buildings can be terminated. We perform parking lot resurfacing and paving in many areas of North Texas.  What's more, we're highly experienced with concrete. So if you have concerns, contact us for a comprehensive evaluation of your surface.
About Cracks, Resurfacing Parking Lots, Repair Issues And The Methods We Use: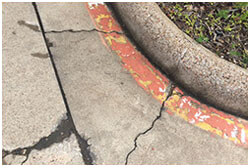 There are a number of gap-related problems that contractors can stop by utilizing a variety of repair procedures. One efficient method we often use involves patching damaged areas that have crumbled. We do that by saw-cutting and removing any areas of a parking lot that have become an issue. As part of the process, we replace the broken sections and install new ones. Of course, sometimes patching a parking lot  or resurfacing a Dallas property is not enough. Repairs to parking lots may require more extensive work if they are heavily damaged.
Schedule A Free Estimate Online:
If you've noticed gaps or other forms of destruction, ask HD to provide you with an appraisal at no charge. We can give you information on costs and offer affordable recommendations. Our company services the entire DFW area including Arlington, Grand Prairie, Irving, Plano and other cities. So get a free estimate on parking lot repair, Dallas paving, parking lot resurfacing and patching. Just schedule it online today.