Foundation Repair
Grand Prairie, TX
HD Provides Foundation Repair That's Effective. Learn About Our Process.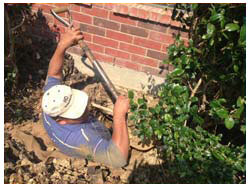 For Grand Prairie foundation repair service, rely on the contractors at HD Foundations. We're a company that offers cost-effective service. HD Foundations performs residential foundation repairs that terminate structural foundation damage. Contact us today for a free foundation evaluation.
Why Use HD Foundation Repair In Grand Prairie?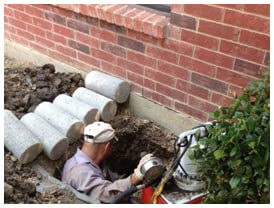 (1) We can prevent cracks from damaging your foundation and make your house level. You might want to study foundation repair problems in North Texas, including cracked concrete slabs.
(2) You'll save on the cost of foundation work by addressing concerns while they're small. In some cases, you may simply need for us to install or adjust foundation shims.
(3) Sometimes crawl space repair is required. It's important to identify any moist crawl space damage and pier and beam foundation issues. Wet wood creates mold, mildew and rot.
(4) Health and safety hazards are reduced, as is foundation sinking and settling. Find out our warranty on foundation repair. Grand Prairie customers enjoy a lifetime guarantee. We're a Better Business Bureau affiliated company with an A+ rating and we service the entire DFW metroplex.
How Our Foundation Repair Repair Process Works: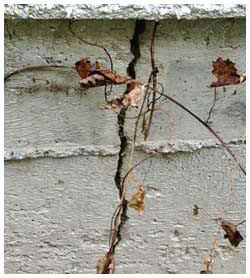 (1) We remove plants and shrubs before we begin working on your house foundation.  Learn more about our    Grand Prairie concrete slab foundation repair process. 
(2) Our crew excavates holes in preparation for inserting the pilings.
(3) Next we install interior or exterior foundation piers. These include pressed steel foundation piers or pressed concrete foundation piers. They're are driven down deep in the soil all the way to the point of refusal.  This is done using a hydraulic jack.
(4) If interior piers are required, we must crack your flooring. The hole would be roughly 2′ X 2′ in size. We patch your floor when we're done.
(5) We reinstall your shrubs and put the soil back in position. If you have a pier and beam structure, the process is very similar.
Get Cost Estimates For Foundation Service:
HD Foundations will be happy to stop by and evaluate your property at no cost.  If you think you may have foundation damage, schedule a free Grand Prairie foundation evaluation.