Concrete Contractors in Texas
Call HD North Texas Concrete Contractors For Residential, Commercial Service. Learn The Facts.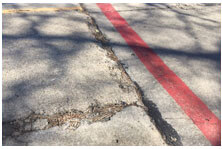 If you're looking for concrete contractors in Texas that repair driveways, call HD. We're contractors that do a lot and provide you with solid information regarding how we fix concrete surfaces. Companies like HD can be of tremendous help. That's because North Texas professionals who are concrete contractors perform a variety of important duties.
It pays to study facts about concrete contractors. Because there are so many myths about professionals in the Dallas, Fort Worth area, you'll want to check things out. It's important to know that you're hiring a contractor that makes the best concrete repairs on driveways. The truth is that many contractors don't have the necessary experience. It's important to learn about it.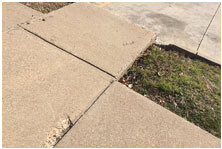 What HD North Texas Concrete Contractors Do:
We repair concrete driveways at residences and commercial properties. HD also fixes concrete walkways, retaining walls and curbs. The contractors at HD also do tasks that include fixing concrete parking lot cracks, curbs, and patios, as well as concrete stairways at apartment and office buildings. You'll see that we do a variety of chores. You'll also want to find out how concrete contractors make driveway repairs in Texas, particularly in North area cities.Here are just two of the many ways how pros like HD fix concrete driveways: (1) We make changes by demolishing cracked portions of the driveway and then repair it in sections and (2) We install shims under the outside edges of the concrete in order to lift and level it. Sometimes we simply pour new concrete surfaces. That's just part of what contractors do when cracked concrete driveways are involved.
Obtain Concrete Contractor Estimates On Residential, Commercial Properties:
It's best to halt problems in their tracks and before further deterioration sets in. Because of local weather conditions, contractors are busy all the time, especially in summer, when concrete is prone to cracks. What begins as a 1/8″ crack can suddenly become a 1/2″ gap and that's not good. If you think you have issues, call HD in North Texas. Get a free concrete contractor estimate by scheduling it online today. We service the entire Dallas, Fort Worth area.