Commercial Foundation Repair Arlington, Texas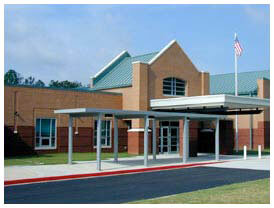 The decision to repair or replace a commercial foundation is an important one. Our team has the knowledge and expertise necessary for solving any problem you may face, no matter how complex it might seem! We'll take care of everything from start-to-finish so that your property can get back up on its feet quickly without worrying about tenants disrupting activity at all hours while they wait out repairs like other companies do.
HD Foundations is a top-notch commercial foundation repair company in Arlington, Texas. We have been repairing buildings for years now thanks to our experienced team of workers who are dedicated to giving your building reliable support so you can focus on what's most important - running smoothly!
Here's what we specialize in:
Multifamily Apartment & Condominiums
Retail Strip Centers / Malls
Manufacturing & Warehouse Facilities
Institutional Properties (Hospitals, Universities, etc.)
Why Commercial Foundation Repair
Foundation cracks and settlement issues can cause severe structural foundation damage. Hot weather causes the expansive clay soils around foundations to shrink, while cold or rains expand them – this is especially dangerous for commercial properties with heavy loads like docks on high buildings! If not promptly repaired these problems may lead down costly paths that affect your valuable property's stability.
The foundation of any commercial property is going to be much different than that found in residential buildings. The reasons for this difference include the size, weight and load-bearing capacity that comes with running a business or warehouse versus just housing one person at time when they live there full-time - not counting all those employees!
Repair Types.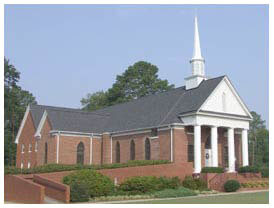 Foundation repair types can range from concrete slabs to piers. Homes generally have one of two foundation types, but commercial properties are more likely built with either a steel beam or rod installations for increased stability in warehouses where heavy equipment might be used at some point during operation hours. The cost to fix this problem depends on three things: what kind (of) foundations you've got; how much structural damage your commercial building sustained from whatever caused it originally(s); as well if there are any piers needed installationally which can range anywhere between $2-$10K+.
At HD Foundations, we install interior and exterior pressed concrete foundation piers on commercial properties. Due to foundation cracks, sinking and foundation upheaval, all commercial buildings eventually need to have their foundations fixed.
Get Foundation Estimates:
HD Foundations is a leading commercial foundation repair contractor in Arlington. So don't hesitate to call us if you need help with your home or business! You'll get quality service performed by someone who knows exactly what they are doing.
For a commercial foundation repair contractors on your commercial structure, schedule a free foundation repair estimate or inspection online today. Or, if you prefer, please just give us a call.
HD Foundations, Inc.
801 Secretary Dr
Ste J
Arlington, Texas 76015