Foundation Repair
Colleyville, TX
Rely on HD For Foundation Repair In Colleyville. We're Contractors That End Foundation Problems.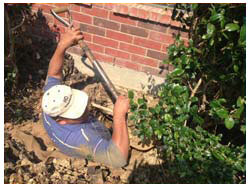 I If foundation repair in Colleyville is required, contact HD Foundations. Our company services the entire DFW area and performs free foundation evaluations.
Why HD Foundations For Foundation Repair In Colleyville, TX?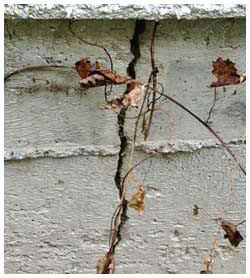 Our company services concrete slab foundations and pier and beams structures. We stop structural foundation damage. This is accomplished by restoring your foundation to its original upright position. Learn more about foundation repair solutions.
We install pressed concrete piers and well as pressed steel pilings. By installing these supports, HD Foundations eliminates sinking and foundation settling.
We terminate cracked concrete slab foundation issues using modern house leveling techniques.
Our company has earned an A+ Better Business Bureau rating. We're Colleyville foundation repair contractors who are known for effectively dealing with foundation problems.
About Our Foundation Repair Solutions:
They stop or minimize foundation movement and deflection.
They put an end to dilemmas such as sagging floors, cracked walls/brick, gaps around windows and damaged, wet crawl spaces under pier and beam foundation.
By installing French drains and/or surface drain systems, we can resolve moisture issues affecting your house foundation.
Obtain A Foundation Warranty:
To guard against deterioration, call HD Foundations. We'll be happy to stop by and perform a no-cost foundation evaluation. Protect your residential property in Colleyville. Foundation repair company estimates/evaluations can be scheduled online today. Or, if you like, please just phone us.