Drainage Systems Arlington. French Drains, Surface Drains.
Arlington Drainage System Installations Prevent Foundation, Water, Yard Drainage Issues. We're Contractors That Can Help.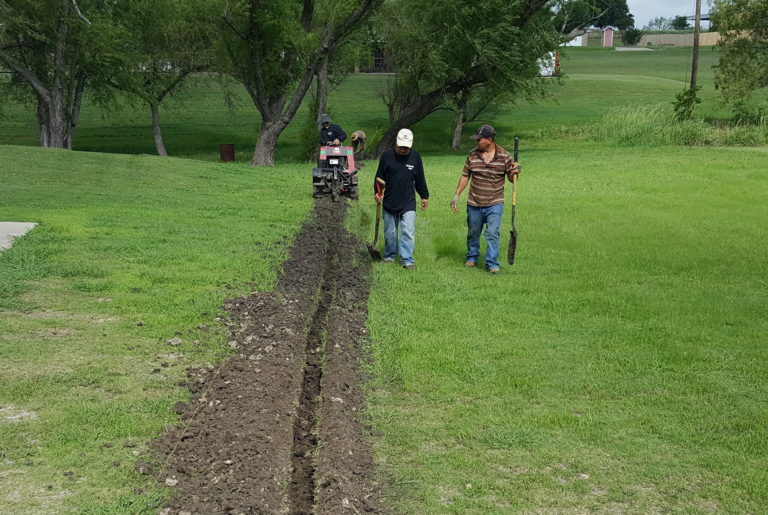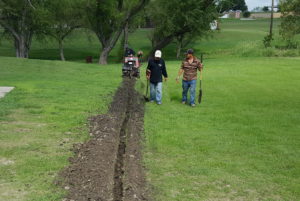 Why install a foundation drainage system in Arlington? French drain installations and surface drains protect yards and foundations. They stop damage associated with poor water drainage. We're contractors that install drains around slab foundations and pier and beam houses. So ask HD Foundations to determine if you need a water drainage system at your Arlington residence. We install French drains, surface drains, sump pumps and more.
About Drainage Systems In Arlington:
About Drainage Contractors, French Drains, Surface Drains:
French drain contractors dig tenches around foundations that are approximately 12-20″ deep. Perforated pipe covered with a porous cloth (called a "sock" ) is placed inside the trench. Soil and gravel is placed on top of it. The 4″ pipe directs water away from a home.
 Contractors install surface drains using pipe that is connected to water collection boxes. The surface water is routed to an area where it won't cause yard issues or foundation damage.
In order to address pier and beam crawl space drainage issues, drainage system contractors in Arlington install French drains around the foundation, if needed. Sump pumps are positioned in crawl spaces, too.

Request A Free Drainage Estimate:
If you're having drainage problems, contact HD Foundations. We'll evaluate your property to determine if you need to install a surface drain or French drain. Arlington drainage system estimates are free and can be scheduled online today. Or, if you prefer, please just phone us.
Updated 3/27/2022