Foundation Repair Dallas, TX
HD Foundations is a Foundation Repair Company That Ends Problems. We're Contractors Offering Free Estimates.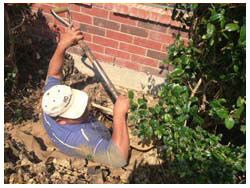 Looking for a Dallas foundation repair company that services the DFW metroplex? Contact HD Foundations. We're contractors that offer free estimates. If your house has developed foundation repair problems, you can rely on us to end structural foundation damage. Our company is A+ rated by the Better Business Bureau.
About Foundation Repair: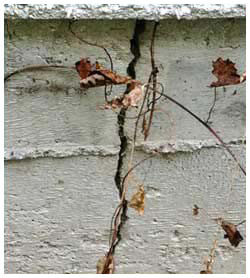 It's frequently needed on slab foundations and pier and beam structures. This is due to weather (-0 to 105+ degree climate) and clay soil conditions in the metro area.
Foundation settling generally occurs on side of a house before the other.
Cracks often appear in concrete slabs. It's a foundation repair issue the many Dallas homeowners have.
Moist, moldy crawl space problems often develop under pier and beam structures. Crawl space repair is needed to stop sagging floors or buckling.
As foundation repair contractors offering residential and commercial service, HD Foundations can prevent your foundation from sinking and sloping by 1″, 2″ or more.
How We End Foundation Trouble: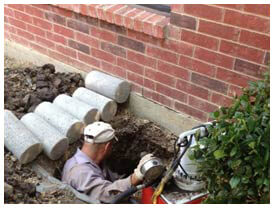 We stop problems by lifting your house onto foundation piers. This prevents future wall cracks, ceiling fractures, exterior brick cracks, uneven floors and misaligned windows and doors.
Our process involves installing pressed steel foundation piers or pressed concrete foundation piers. They are both used in the Dallas area.
As part of house leveling service, interior and exterior pilings are used to make structures upright and even.
The contractors at HD Foundations install new wooden beams and block and base supports around pier and beam foundations when needed.
Foundation shims (1/4″ thick) are also utilized to make repairs. Sometimes existing shims and piers simply need adjustment.
We provide our customers with a lifetime foundation repair warranty.
To Avoid Foundation Issues, Get Free Estimates.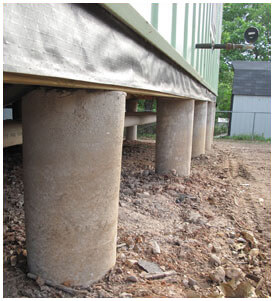 In the event you have foundation problems, call us. HD Foundations is a company that performs foundation evaluations in cities all around Dallas. Foundation repair estimates can be scheduled free. To obtain one on your residential property, apartment, townhouse or commercial building, go online today. Or if you prefer, please just phone us.

HD Foundations, Inc.
325 N Saint Paul St, Ste 3100
Dallas, Texas 75201
Phone: (214) 537-4577