Foundation Repair Costs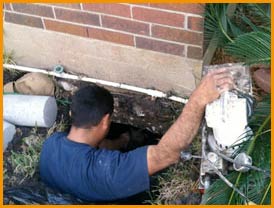 Foundation repair costs can vary greatly. Because of the number of variables, a dollar figure can be impossible to figure without first seeing your property. To get an accurate estimate, contact HD Foundations.
What Are Average Foundation Repair Costs?
It's fair to say that the prices generally ranges from around $4,000-$6,000. Of course, there are many projects that are done for under $2,000, and some that cost in excess of $10,000. Because foundations generally develop problems on one side before they develop them on the other, you have the opportunity to fix your foundation before the problem becomes severe and very expensive to solve.
Additional considerations include what type of foundation you have and what type of piers are installed. Because the process of repair varies depending upon what type of property you have, the costs fixing your property cannot be determined until it has been thoroughly evaluated by an expert.
Why Are Some Repairs More Affordable Than Others?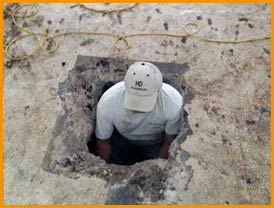 HD offers affordable repair on cracked slabs, pier and beam houses in Plano, Arlington, Mansfield and all area cities. As a result, we have a lot of experience installing all types of piers. There is a big difference between installing interior foundation piers and exterior ones. The installation of interior piers generally requires more time and effort than installing exterior piers and that can impact cost. That's because installing interior piers requires breaking through your concrete slab and possibly removing carpet, furniture, etc…
It's also important to point out that if plumbing leaks are found under your house or slab, you may need professional plumbing services and this can affect the cost of foundation repair service. If you have leaks, you'll need to contact a licensed plumbers in the Metroplex who can perform hydrostatic pressure tests in order to find out if internal plumbing leaks are contributing to your house foundation problems.
How To Find What It Will Cost To Fix Your Foundation: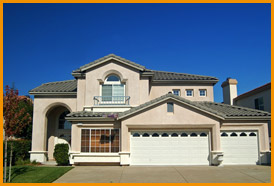 Contact HD for prices. To determine costs, you should have a foundation repair contractor stop by and inspect your property. If you think that your property needs attention, why not schedule a free foundation repair cost estimate online today? Or, to learn more, contact the company that offers a lifetime warranty….
Call HD Foundations – 817-226-7221
We're The Best In Texas